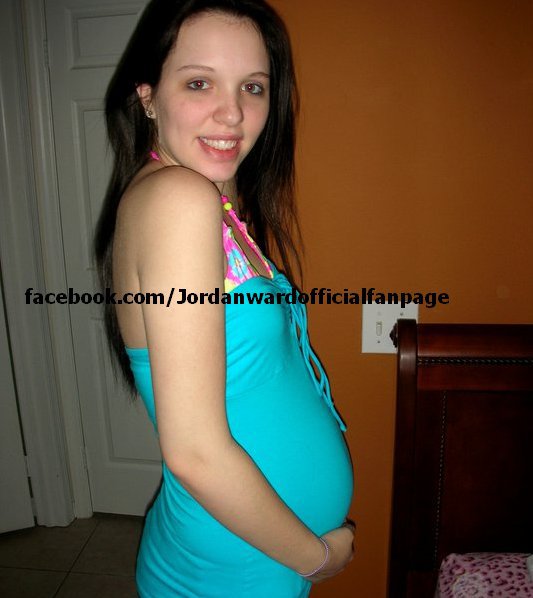 Oh baby! 16 & Pregnant Season 3 star Jordan Ward is pregnant again!
Jordan and her husband, Brian, are expecting a little girl in November, Jordan's sister (and fan favorite) Jessica Ward has confirmed.
In fact, she was pregnant back in March when she taped the 16 & Pregnant Reunion Special. However, MTV asked Dr. Drew not to discuss it and they didn't. There will be no mention of it at the reunion.
Why has she kept quiet so long? According to this blog:
"Jordan has kept this quiet because she knew how disappointed people would be. Not only that but she wanted to be able to enjoy the life she created and be excited about it before having the wonderful world of tabloids rain on her parade."
The blog also states that Jordan does not want viewers to emulate her actions.
"If there's anything Jordan wants people to know it's that being on birth control would have been the responsible thing to do. She was not trying to conceive but it happened and now they are welcoming a new addition to the family."

Jordan married Brian, and he's going into the Air Force and they are getting a house in August (according to Jessica's Formspring.)
According to Jessica, Jordan's grandmother was happy for the couple, who plans to move to California next month.