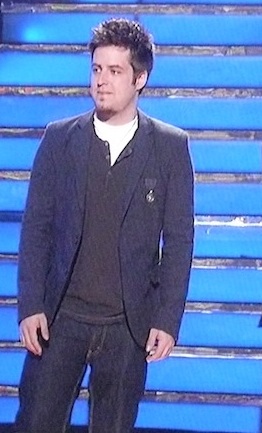 Remember last year when Lee DeWyze edged out Crystal Bowersox to become American Idol's ninth winner? Remember how he was given a record contract, promised fame and essentially became the FOX network's Golden Boy for awhile?
Yeah, things have changed. Now the poor kid can't even get a seat at the finale!
The Ashley has just heard that reigning champ will not be performing at the American Idol finale. In fact, as far as The Ashley knows, he wasn't even invited! That's pretty low, American Idol!
Seriously, they wheel out Patti LaBelle or Smokey Robinson every year for this thing, two performers that, while great, are past their prime and not very relatable to the young 'Idol' audience. They also foist crappy ass, no-talent performers on us (for instance, Nicole Scherzinger's terrible, HO-tastic performance from last week's episode!) But they can't let the current 'American Idol,' the person that America loved and voted for last year, perform one song on this years' finale?! Or at least find a seat for him in the balcony? Good Lord!
Lee has taken the news graciously, tweeting this very cordial remark today:
Hey guys, no I'm not performing at the Finale. I wasn't asked to . A lot of questions so I thought I'd fill you in.
One person who's not taking the news as graciously? Lee's brother, Michael DeWyze, who is downright pissed that Executive Producer Nigel Lythgoe and the other bigwigs have dissed his brother. Michael told Nigel that he's a "scumbag" and "has no soul." Don't piss off those DeWyze boys!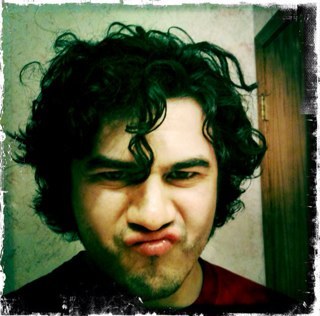 Another person who was snubbed for the Finale? Fan favorite and Top 40 contestant Chris Medina. (He was the one caring for his girlfriend after a debilitating car crash.) Obviously, Chris expected that he would be invited to the Finale, as he was very upset when he got the news that he'd be out on the street with Lee.
"I wanted to believe that I made a big enough impact on the show, even to have just one seat in the audience," Chris told Oak Forest Patch. "But I couldn't get my hands on a ticket. I felt like it was a reality check. You did get eliminated from the show, you only made it so far.'"
Since his time on 'Idol,' Chris has released a single that's sold over 70,000 copies! Something tells me he'll be OK without 'Idol.' In fact, judging by how they have treated their winner, Lee DeWyze, he may be better off!