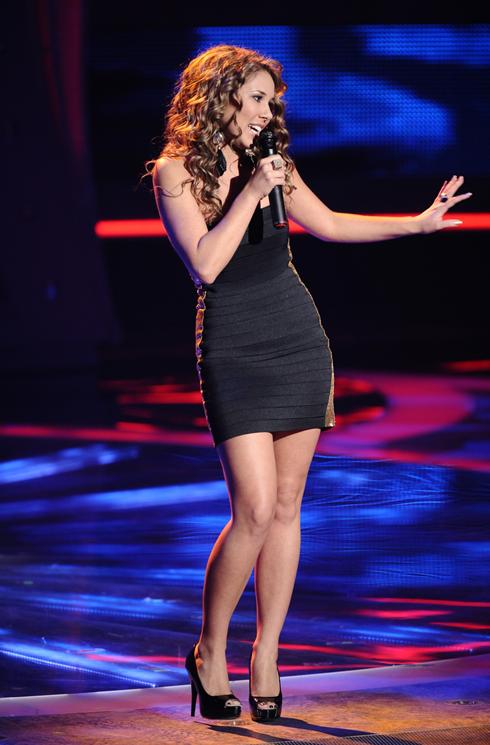 Last week, Haley Reinhart was sent packing on American Idol, opening the door for the greatest country hoedown that Nashville Star, I mean, American Idol has ever seen!
Haley was one of those contestants that you either really liked or really hated.  The Ashley first noticed Haley in during the Las Vegas audition week and has been a big fan ever since (even when America hated her and kept putting her in the Bottom 3 every week.)
Anyway, one of the reasons some people didn't vote for Haley is that she came off extremely cocky at times. She smirked at the judges, and appeared to have somewhat of a diva complex when things didn't go her way.
Haley wants America to know: she's not a bitch! She just plays one on TV!
In her official exit interview, Haley was asked if she felt that she was eliminated because America thinks she's aloof. Here's what she had to say:
"Definitely.  It's easy to get depicted in different ways on the show…I like to have a good time.  I'm usually always bubbly and you know it's different to see what comes out in all reality. "
Another thing she'd like to clear up: those pesky rumors that she's dating Casey Abrams.
"It started a long time ago.  I forget which week but it's when we just really started bonding a lot more and getting really close and really just could confide in each other and had a different kind of connection from the rest.  We didn't really give into them at all.  Like we never said yes or no.We played the game, it was fun."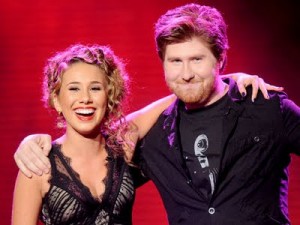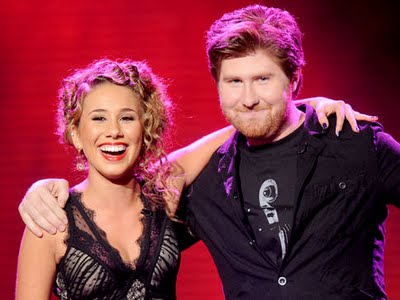 I don't know about you guys, but to me that sounds like Haley and Casey probably took care of business at some point! Casey would be a fool not to have jumped at the chance to, um, jump Haley!
One last quote that proves Haley is a smart girl:
"Getting  support from Adam [Lambert] was just amazing.  Because in my opinion he's just spectacular; he's one of the best that ever laid foot on that stage. "
The Ashley couldn't have said it better herself!
Tomorrow is the start of the Two-Day American Idol Country Jamboree! The Ashley is so excited!
Photo Credits: Michael Becker/FOX