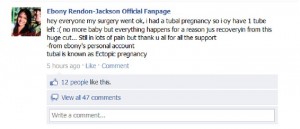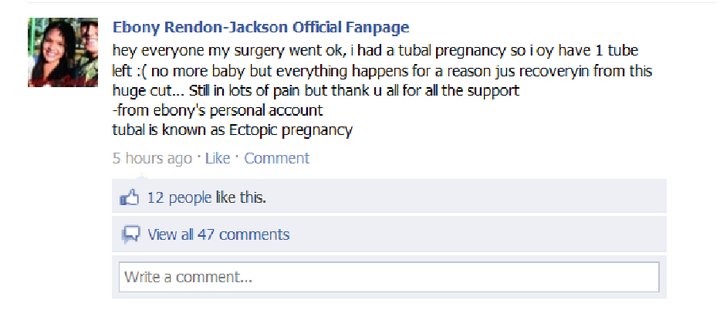 A few weeks ago, The Ashley reported that 16 & Pregnant Season 1 star Ebony Jackson was pregnant with her second child. (You can read that story here.)
Unfortunately, Ebony has lost the baby, according to a post on her official Fanpage today. Apparently, she had an ectopic pregnancy, which occurs in about 2 percent of pregnancies.
Basically what happens is that the baby developed  outside the womb. The baby cannot survive, and often does not develop at all in this type of pregnancy, according to one Internet medical site.
This is such sad news. The Ashley sends her sympathies to both Ebony and Josh!