Is it even possibly to love Carrie Underwood any more than I already do?
The super-successful American Idol winner has never forgotten her roots (she performs at every single 'Idol' finale and event.) She's also not forgotten her roots in her hometown of Checotah, Oklahoma. Or the doggies.
Through her foundation, Checotah Animal Town and School Foundation, Carrie has helped the town get a brand-new animal shelter.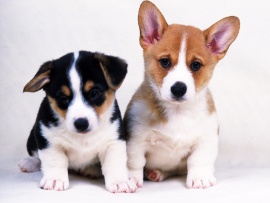 "It funded the building here and before we had the building she was funding our spaying and neutering," Carol Underwood, Carrie's mom told Oklahoma's News on 6. Carrie's mom even volunteers at the shelter a few days out of the week.
I love this; she's the mother of country's biggest star and most likely has more money than she knows what to do with. (She was even in the "Mama" video!) Instead of getting all Real Housewives-esque and spending her time getting endless chemical peels or something, she chooses to shovel doggie poo to help out. Love these Underwood women!
Carrie's foundation pays for everything for the lil' animals except for the food, which comes from the city. She's made it so adoptions from the Checotah shelter are free.
This girl has got it all: gold records, amazingly gorgeous gold hair and a heart of gold!
P.S. Always adopt your doggies and kitties! Help a pooch out!
(Photo: Getty Images)