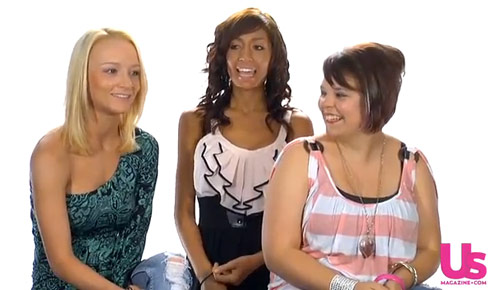 Teen Mom star Farrah Abraham, has admitted to having a boob job.
The Ashley actually gained a lot of respect for Farrah for coming out and talking candidly about what media outlets have been gossiping about for months. Farrah and other original 'Teen Mom' stars Maci Bookout and Catelynn Lowell did a video interview to promote the upcoming season of 'Teen Mom' (which starts in just a few days!)The video begins with a clip of Farrah explaining why she got the new boobs.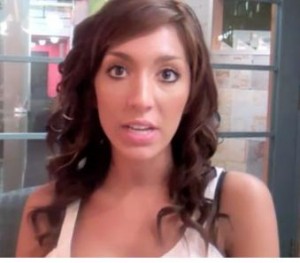 Unfortunately, the video has since been taken down. (MTV probably got a look at it and flipped their lids!) The Ashley will do her best to recap what you missed if you didn't get a chance to watch it before it was pulled.
Basically it starts out with Farrah (who was looking much better than she did at the 'Teen Mom' reunion with her 'wax-like' appearance) admitting that, yes, the rumors are true, she did get a breast augmentation.
She said she "couldn't deal with her post-baby body" and decided to get work done. Apparently the surgery, which took place sometime around late 2010, will be a part of the story line for 'Teen Mom' season three!
The video then goes to all three 'Teen Moms' discussing life in general. Maci discusses baby Bentley, her ex Ryan and her boyfriend, Kyle, but keeps mum on her own, um…enhancement. Why not just admit it when Farrah did so everyone can move on?
The Ashley could care less if Maci got new boobs, or if she ever admits it. 'Teen Mom' fans and the media love this crap and will be talking about it constantly once the new season premieres. She should just admit it to save herself a lot of grief. The change is not subtle, as you can see here, so everyone's going to be nitpicking her for it.
Now that Farrah's come out and admitted it, she's off the hook for snide comments. It's no fun to speculate about what you already know!
Update: Here's part of the video!