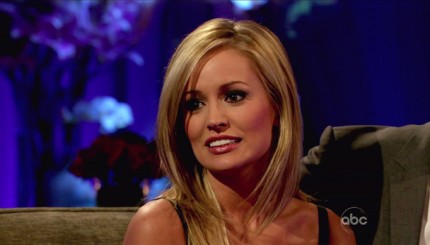 There's no denying that America pretty much fell in love with Emily Maynard during the last season of The Bachelor. The classy Southern girl with the sweet demeanor (and heart-wrenching back story) had us all cheering for her. After Brad proposed during the season's final episode, The Ashley was kind of disappointed that someone as perfect as Emily ended up with someone as lame as Brad Womack.
The couple's happiness didn't last long, however. By the "After the Final Rose" filming, Brad and Emily had already broken up numerous times and, despite the fact that Brad was obviously smitten with Emily, things weren't looking good for the pair.
So what's happened since then?
I hate to break it to you but…Brad and Emily have broken up. (I'll pause for a moment so that you can recover from your shock.) They've actually been finished for a while, but ABC is just now getting around to admitting to the fact that yet another one of their "Bachelor Dream Couples" has bit the big one. (Relax guys, as long as you have Trista and Ryan to wheel out every time you need to prove that "this formula works," you'll be fine!)
Last weekend, Emily was in Los Angeles filming "A Very Special" sit-down interview with Chris Harrison in which she explains what went wrong with her and Brad. According to Reality Steve, Brad was asked to be a part of this interview, but he declined. (Damn! I was so hoping to have a repeat of the little piece of heaven that was the Jake/Vienna Tell-All Interview!)
Obviously, Emily is a total lady and kept it classy. The interview will be kept short and sweet and will be shown at the end of the 'Bachelorette' episode on July 11.
There have been reports that Emily will be brought back to be the next Bachelorette, with US Weekly even going as far as to quote an 'insider' as saying, ""She hasn't officially signed on yet, but it looks like a done deal."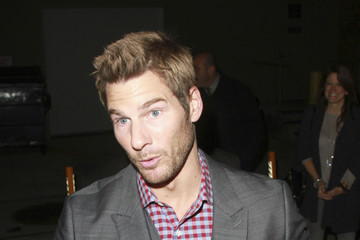 As much as The Ashley would love to see this, because she loves Emily and wants to be her, this almost certainly will not happen. Why? Emily has repeatedly said (and recently told People) that she hopes that doing this interview will put an end to all the media rumors and allow her and her daughter to "move on and get back to normal."
Sure, ABC wants her, and probably pretty badly, but unless they offer up big bucks, Emily's not very interested in getting all tangled up in the 'Bachelor' web again.
I would not be surprised if we see Emily again very shortly persuing some sort of television career. However, I don't believe it will be Bachelor-related…just my opinion, of course. But usually I'm right.
Update 7/13/11: As usual, The Ashley was right. Emily responded to the rumor about her being the next Bachelorette through The Twitter:
"I don't want to be the Bachelorette" she tweeted yesterday. Chris Harrison furthered fanned the rumor fire by tweeting: "As far as TV goes, we don't go into production on The Bachelorette for six more months. We would never pigeonhole ourselves — this early."
Told ya so!
(Photos: ABC, Pacific Coast News)