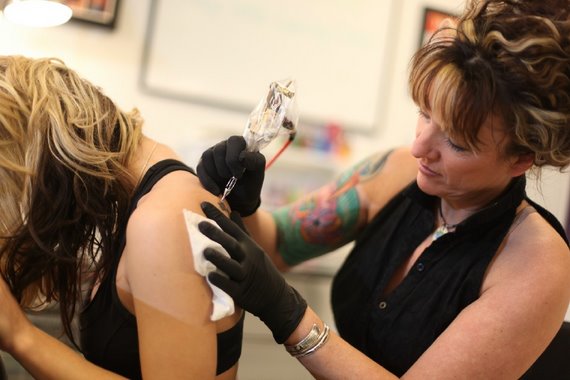 Didn't anyone ever tell the producers at TLC not to piss off a tattoo artist armed with a loaded tattoo gun? You could end up looking like this!
Anyway, tattoo artists across the country are enraged by the premise of a new reality TV show set to premiere this Thursday night. The show is called Tattoo School, and it basically follows tattoo artist Lisa Fasulo as she spends two weeks teaching her students how to tattoo at her tattoo school.
Here's the tagline for the show:
"Rookie students, models risking their skin to first time body artists, a rebellious instructor and unconventional training… who will bear the drama of competition and survive?"
Tattoo artists are angry and insulted that TLC is saying that a person can learn everything they need to know about tattooing in only two weeks.
Writers of Tattoo Artists magazine voiced their opinions on the show's concept on a blog on their website.  Here's an excerpt from their post:
"This is the most heinous and potentially harmful "tattoo" television program you could create due to the public health and safety issues.  Every professional tattooer knows it is not possible to understand the fundamental aspects of a complicated and specialized craft such as tattooing in just two weeks! It takes years of hard work to become proficient in this trade. It doesn't take years to put a mark on someone's body, (as this school's website can attest) but it does take years to learn how to tattoo with precision."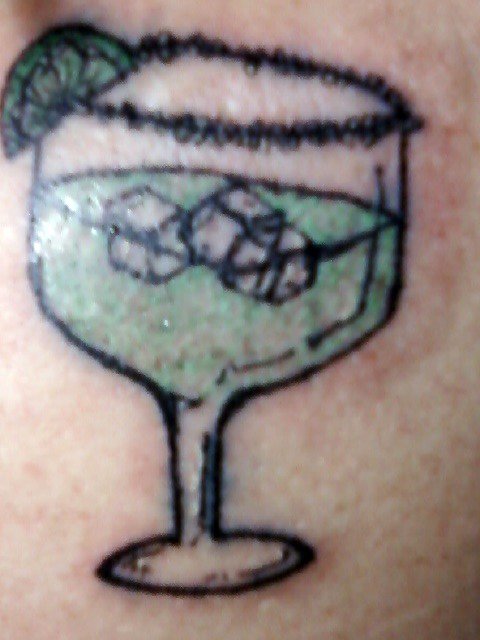 There's even an official petition to remove the show from the air (and a Facebook page, naturally! You MUST check out the Facebook page's student photo gallery. There's some seriously awful tattoos pictured in there that were allegedly done by people at the school! I can't believe these things are on someone' s body forever!)
Lisa Fasulo, the tattoo artist behind this show, has responded to the negative comments via her school's official website.
"We don't proclaim that students will be masters upon completion. In fact, just the opposite, that's why we call our class 'Tattoo Fundamentals.' We are just laying a safe groundwork so those who wish to pursue this career can begin from," she said.
Will you watch this show? Are you insulted by this concept? Are you too busy watching crappy 19 Kids and Counting reruns to notice any other show on TLC? Tell The Ashley what you think!
(Photo: Stacy Keck/Pacific Magazine; Facebook)