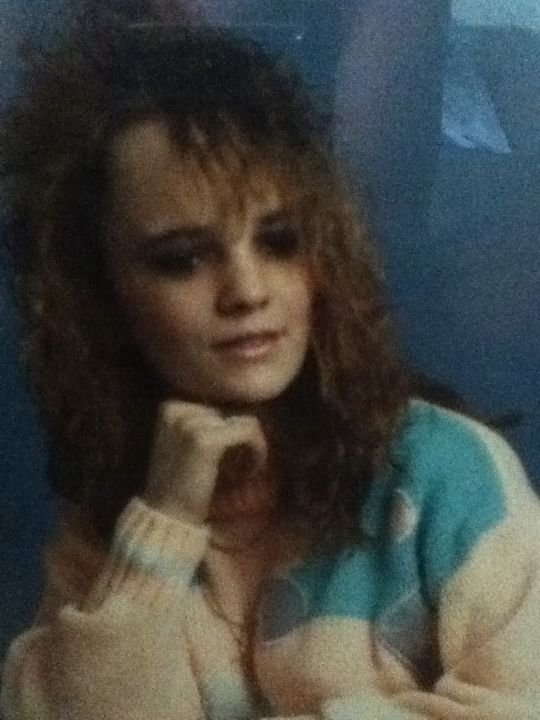 Do you recognize this gal, who would go on to [sort of] star on a hit cable TV show? Before she was famous, this girl could rock some serious 1980s hair and work a multi-colored sweater like nobody's business!
These days, this girl is not quite the fashion plate she apparently was in the 1980s, although she does have a signature accessory: a freshly lit cigarette.
So who is she? Click below to find out!
It's April from Teen Mom! Although her daughter, Catelynn and stepson, Tyler, are two of the people the show focuses on, everyone knows that the true stars of this show are April and her husband, Butch!