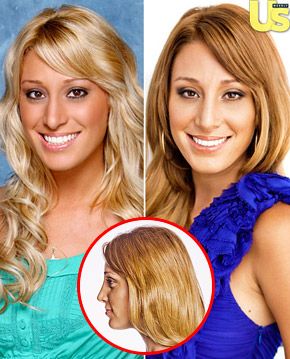 Bachelor vixen  (and former fiance of Jake Pavelka) Vienna Girardi will be back in our living rooms, starting next Monday, when she and other Bachelor alums invade the Bachelor Pad and compete for money, "love" and most likely the last emergency conception pill.
Although the show hasn't aired yet, and we don't know who took home the big $250,000 final prize, something tells me that Vienna may have won the money. How does The Ashley know? Well, it's as plain as the nose on Vienna's face. (Yes, I know that was a horrific pun. I do not care.)
Vienna announced recently that she had undergone rhinoplasty (that's a fancy word for a nose job, ya'll). She had enlisted the help of plastic surgeon Dr. Franklin Rose (who just happens to also be the father of Vienna's 'Bachelor Pad' co-star Erica Rose, aka 'The Girl With the Tiara.') New noses from Dr. Rose do not come cheap kids: Vienna likely paid over $10,000 for her new snout!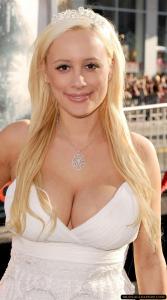 Vienna stayed at the Roses' Houston, Texas, mansion while recovering from her surgery (as you do), with Erica helping nurse her back to help. Erica's mom, Cindi, did the silhouette below of Vienna's nose before and after. The Ashley must admit; it looks really good.
Naturally, famewhore Vienna couldn't let the experience take place without documenting it on camera. Entertainment Tonight did a special segment on Vienna's surgery and recovery, and recently she revealed her new schnoz in a special interview with US Weekly.
According to an article in Houston's Culture Map, Vienna may not be the only 'Bachelor Pad' gal to make a nip/tuck date with Dr. Rose. Apparently, one of the other girls is in talks with the Good Doctor to a boob job.
Wait…there are actually girls on that show that still have their real boobs? I'm shocked.