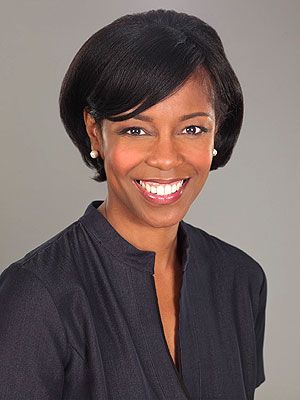 There's bad news for America's brattiest kids: there's a new Supernanny in town and like her predecessor, Jo Frost, she doesn't take any crap from misbehaved rugrats!
Awhile back, The Ashley wrote about Jo Frost's reasons for leaving her hit ABC show, 'Supernanny,' one of which was that she wanted to start her own family. (You can read that whole story here.) Without Jo, it looked like 'Supernanny' was going to hop back into its British taxicab and ride into the sunset.
However, People magazine is reporting that the show is going to be revived by the Lifetime Channel.  (See, they do more than just fantastically cheesy made-for-TV movies!)
The show will now be called America's Supernanny and will star a child care specialist named Deborah Tillman. It's set to premiere on November 29.
Deb may look like someone's accountant in this picture, but she's actually a pretty cool chick. After doing some research on her, The Ashley found out that Deborah started a child care facility that now boasts nearly 20 employees, two locations, an it made over half a million dollars last year. She started the facility in her apartment nearly 20 years ago when she couldn't find acceptable child care for her own son. (Read more about that here.)
She seems pretty prim and proper, and from what I've she seems to be really into nurturing kids rather than punishing them. (Waa…I kind of like watching a 4-year-old lil' brat get put in his place!)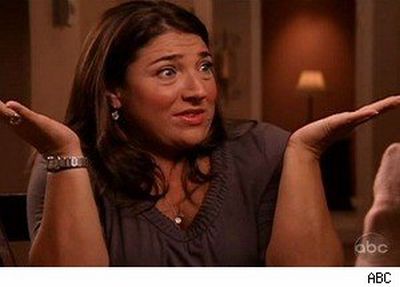 If you're not feeling Deb as 'Supernanny' and are jonesing for some Jo Frost, fear not. The word from Jo's camp is that she will be "bringing new projects, that will be helping many more families, under a brand new show and title." 
Hmmmm….sounds like ol' Supernanny and her production company didn't exactly end on good terms. This was posted on Jo Frost's official website:
"The production company behind 'Supernanny' has also misled American families into believing that Jo is helping with an online magazine, but the facts are not true."
Anyway, will you be tuning into the new 'American Supernanny' show? The Ashley will be watching…because, frankly, she has no life.
(Photos: Above- Scott Gries/Lifetime TV; Below- ABC)