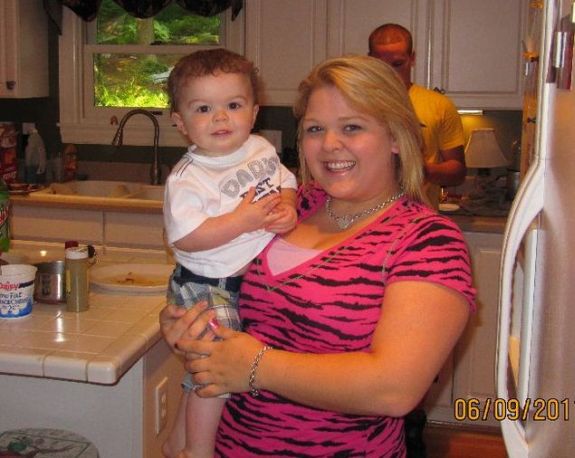 Earlier this year, MTV was kind enough to update all of us curious viewers on what's happened to the girls that have appeared on 16 & Pregnant since their episodes aired. (The Ashley is a good source for this too, you know!)
One of the girls everyone was curious about was Lori Wickelhaus, who, during Season 2, struggled with the decision of whether or not to place her son up for adoption. Without the support of the baby's father, Cory, Lori eventually decided to go through with the open adoption.
She appeared on the 'Where Are They Now' special, yet, curiously, did not appear on the recent 'Teen Mom Adoption Special,' in which the other girls from the show that chose adoption discussed their choices.
So what's Lori up to these days? She is notoriously one of the most "quiet" of the '16 & Pregnant' girls ( i.e. not ending up on TMZ or getting pregnant again).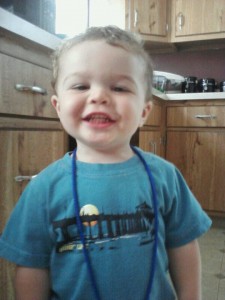 Apparently, from what The Ashley can tell, Lori is doing fantastic. She, along with her parents, enjoy a good relationship with Lori's son, Aiden, and seem to be able to see him on a regular basis. (BTW- he has grown up to be so freaking adorable!)
Lori is studying Early Childhood Development at Cincinatti State. She's single and appears to be enjoying her time as a college student. She also has a very close relationship with both of her parents.
She even got to meet her favorite football player, AJ Green of the Bengals, last week with her father!
As for Aiden's father, Cory, he is still living in Kentucky, is working at an auto parts store and he and Lori don't speak. That's pretty much all I could sleuth about him. I don't believe he has contact with his son, but I'm not sure on that!
The Ashley is dying to know why Lori didn't take part in the Adoption Special! Maybe she's over the whole '16 & Pregnant' fame thing.
UPDATE: To read about what's happening in Lori's life as of August 2013, click here!