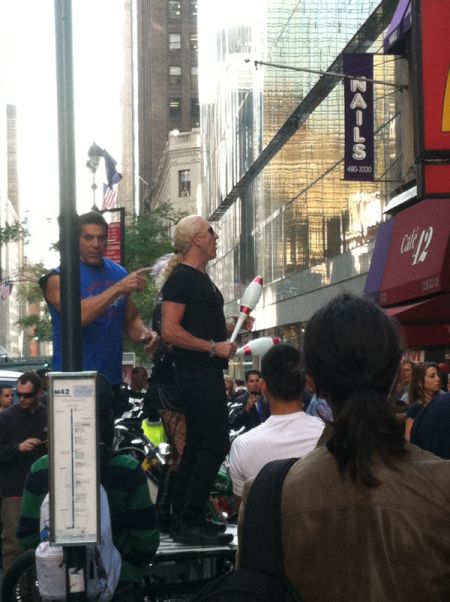 Tidbits of info regarding the upcoming season of Celebrity Apprentice have been trickling in within the last few days. Last week, The Ashley told you that Clay Aiken, Teresa Giudice (from that 'Housewives' show) and Debbie Gibson would all be starring on the upcoming season of The Donald's television masterpiece.
The Ashley has learned of some of the other cast members that we will be seeing on the show when it debuts this fall. The cast will also include Dee Schneider (everyone's favorite "Twisted Sister"), Lou Ferrigno, Arsenio Hall (woo!woo!woo!), Penn Jillette, Victoria Gotti, Lisa Lampanelli (comic) and Aubrey O'Day(that washed up singer girl). All of these people have been spotted recently running amok through the streets of New York doing various challenges.
One guy said on Twitter that Aubrey tried to sell him a $100 sandwich during one of the show's challenges. Girl, I don't care how hot you are/were, ain't no one going to buy a BLT that costs $100!
The show is also going to be getting its 'Trek' on, as it will also star 'Star Trek' alum George Takai.
The new season is set to debut later this year! The Ashley will update when she discovers more of the new cast.
(Photo: Twitter)