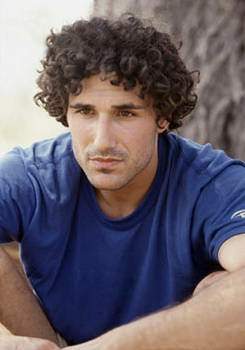 Heartbreaking news out of People Magazine today: apparently Ethan Zohn, Survivor winner and more recently a contestant on The Amazing Race, is no longer in remission. His cancer has returned, according to a story posted on the site today.
Ethan found out that the cancer was back on September 14.  Luckily, the Hodgkin's Lymphoma is only contained to his lung area and has not spread to his whole body. On the day he was re-diagnosed, Ethan simply posted "Crush" on his Twitter.
The Ashley feels for Ethan, who went 20 months living cancer free. During that time he and his longtime girlfriend (and fellow Survivor winner) Jenna Morasca competed on The Amazing Race.
He is currently undergoing a chemotherapy treatment that will not cause him to lose the curly mop of hair that has become his trademark. He is also hoping to do a stem cell transplant, according to People, and plans to fight for his life once again.
If you're still not inspired by this amazing man, wait until you read this: despite undergoing treatment, Ethan still plans to run the New York Marathon on November 6 to raise money for his soccer charity! (Now I feel really, really lazy!)
"The doctors think I'm crazy but they gave me the okay," he told Radar in the article. "Cancer isn't going to slow me down. I want people to know that you can still live a fulfilled life and move forward."
This man is amazing. He may not have done all that well on The Amazing Race but he has really managed to inspire The Ashley and most likely many other people.