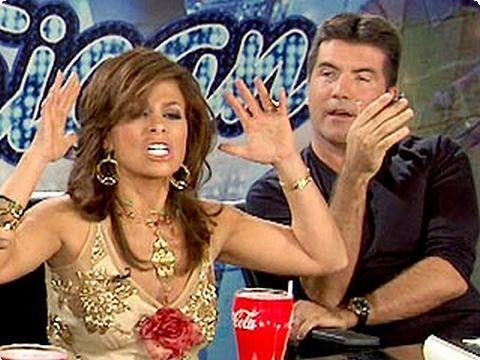 The Ashley was going through her latest stack of magazines when she came across a really cool one-page article in Glamour magazine about X-Factor judge Paula Abdul. In the article, Paula talks about her "Dos & Don'ts" (of life, I'm assuming…)
Anyway, normally, Paula Abdul annoys the hell out of The Ashley (although she is much more tolerable on 'X-Factor' than she was on American Idol). However, after reading this little story about Paula's first big gig as a Laker Girl, it really made The Ashley like her a lot more.
From the article:
"Do look for a way past 'no.' My first audition to become a Laker Girl was a cattle call and no one even saw me. I got cut immediately, but I sneaked into another room, changed my leotard, put on brighter tights and changed my hair. Then I went back in and used my middle name– and I got it!"
This is totally something The Ashley would do!
Well kids, Paula has taught us two things here: 1) Never take 'no' for an answer if you really want something and 2) Never underestimate the importance of packing an extra leotard.
I think I want to make a bumper sticker for both of those life lessons.