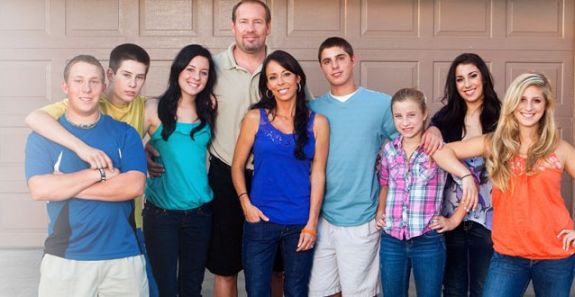 Say it ain't so! The Ashley just got word that WeTV has not picked up Downsized for a third season. One of the stars of the show, Laura Bruce, informed The Ashley of this yesterday.
Laura also posted the following message on the family's official Facebook fanpage:
"Downsized just got official word that WEtv has decided to discontinue our show. Thank you so much for your support and we wish you all the very best! Blessings always."
The Ashley is sad to see the show go. It was a very real portrayal of a very real (and very large!) family. She will miss seeing the Bruce family on her TV.
Since we were left in somewhat of a cliff hanger last season, The Ashley will try to tell you what ended up happening. Rex did not end up moving away (he had contemplated moving to a relative's house in another state to have a better chance at getting a college scholarship).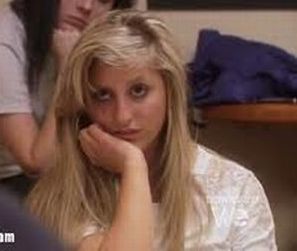 Laura has been working at a local boot camp (in addition to her teaching job) and has been helping to raise awareness for MS (she completed another MS walk in early November and the whole family came out to support her.)
Since the show stopped taping, the Bruce family has been busy helping to raise money Katie Wagner, for a 15-year-old girl from Anthem, Arizona, who has just been diagnosed with Stage 4 cancer. She is a friend of the family and Laura Bruce has helped with the fundraising efforts. (If you want to check out Katie's website, click here.)
I don't know about you guys, but The Ashley will certainly miss seeing the hijinks of the Bruce/Rumsey family on the TV. She's crossing her fingers that WEtv comes to its senses and signs them on for a third season!