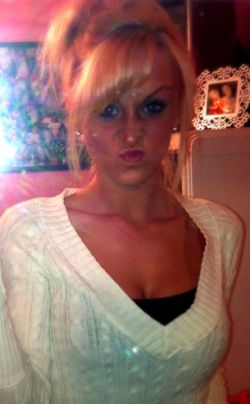 Teen Mom 2 star Leah Messer recently learned the harsh reality of fame: you can't trust anyone.
Apparently, a very close friend or family member recently sold false stories and private photos of Leah's twin daughter's 2nd birthday party last weekend to In Touch Weekly (which is The Ashley's least favorite, tabloid, just FYI.) Photos from the party appeared on the rag-mag's website, as well as inside the current issue. Leah and her best friend Amy are fuming mad that someone so close to Leah could have sold her out.
"Whomever was at the girls' birthday party and sold pictures and a stupid ass story to In Touch magazine should really be ashamed of themselves," Amy wrote on her Facebook. "And you call yourself friends and family? WTF?"
"That's why this sucks so bad…[it wasn't] just random people who were there, it was family and super-close friends," she continued. "People we all thought we could trust."
This latest episode is the second time in a few weeks that someone close to Leah has sold her out to the tabloids. A few weeks ago, someone (probably the same crapnugget that sold the birthday photos) told In Touch that Leah was cheating on new boyfriend Jeremy and gave them photos of her supposedly hanging out with guys on a "mudding" trip (this must be a West Virginia thing?) What the source neglected to mention was that the photos were taken months before Leah even met Jeremy and the story was totally fabricated.
"[Leah] tries to be trusting and honor her relationships with people but it always seems to backfire," Amy told a friend on her Facebook page.
Leah also mentioned on her Twitter page that the paparazzi had been stalking her lately, saying that they were following her around her neighborhood in West Virginia.
This kind of stuff is all part of being a television star, but it certainly hurts worse when it's a family member that betrays you.