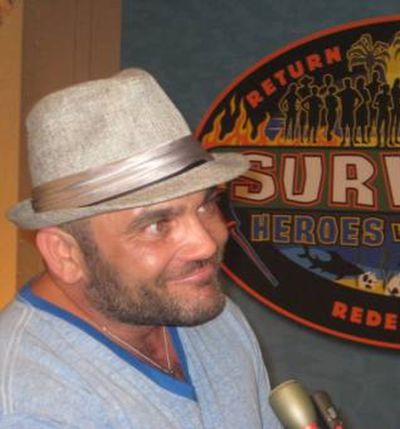 The Ashley is sorry to report that Survivor star Russell Hantz will once again be infecting our television screens, come February 2012.
Don't worry; he's not scheduled to do another season of 'Survivor' (yet). The creepy lil' 'Survivor' leprechaun has landed himself a brand new series on A&E called Flipped Off.
Basically, the camera will follow Russell as he goes around Houston buying house on the cheap and then reselling them for profit. Although that sounds risky, given the current economy, Russell's confident that he'll be the best house-flipper ever. (Of course he will.)
"There are tons of reality TV stars sitting on their couches and twiddling their thumbs because they haven't created anything else," Russell said earlier this year. "I expect to be one of the biggest house flippers in Houston and I am here to bring Houston's economy back on its feet."
He knows that if he doesn't sell a house he can't use an immunity idol to get out of bankruptcy, right?
Anyway, Russell won't be the only Hantz gracing our TV screens. The show will also star Russell's brother (and Brandon's father) Shawn Hantz, who we met during the family week on this season of 'Survivor.'
"[The show will be] about me and Russell's differences………many," he told a fan yesterday via the Twitter.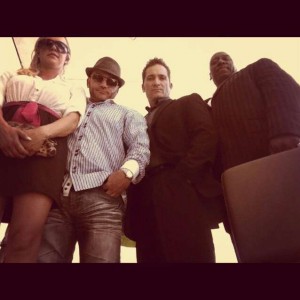 Despite his nice-guy appearance, The Ashley suspects that Shawn Hantz is just as much of a famewhore as ol' Russell. No word yet if Brandon Hantz will also appear on the show; however it's doubtful being that Russell and Brandon have been at war since this season of 'Survivor' began.
Will you watch the new Russell Hantz show? The Ashley usually falls asleep within two minutes of trying to watch any sort of home improvement show so it's doubtful that she'll be watching.
I don't want to make your stomachs turn any more than they already are but…word has it that Russell is trying to get on The Amazing Race. We know that CBS loves to put stars from their other shows on 'The Amazing Race,' so I'd expect to see Russell mug on this show at some point too. Ugh!