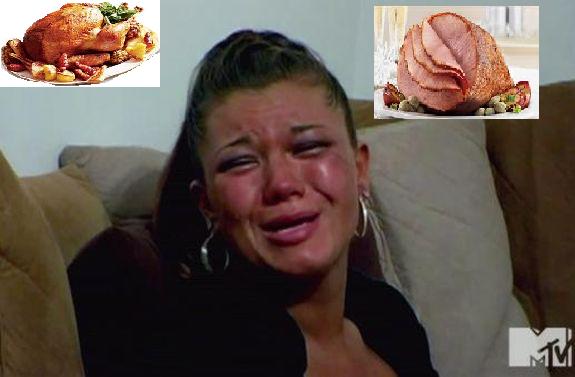 The holidays were none to happy for troubled Teen Mom star Amber Portwood. Instead of spending time with her daughter Leah and munching on holiday treats, ol' Amber instead spent Christmas in the Madison County Jail in Indiana, feasting on less-than-stellar holiday food.
Amber was "treated" to a holiday feast that included turkey sausage pizza, that's topped with "a meat-like substance," cold carrots, peas and pineapple, according to the TMZ.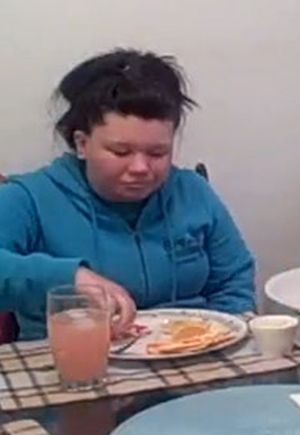 I'll bet after that meal, even one of those creepy, store-bought fruitcakes is sounding pretty good right now to Amber.
Amber is in the slammer for possession of a controlled substance and probation violations. Apparently when police went to her house on December 19, they found up to 40 pills, including muscle relaxers and Hydrocodone all mixed together in one bottle. (Surprise, surprise, Amber failed to produce a prescription for the pills.)
All of this info was revealed on Christmas Eve. Obviously, it was a much more of a major violation than it was originally thought to have been.
Amber can pretty much cancel her New Year's Eve party plans, too. There will be no champagne or cocktail wieners for Amber, as she will also be spending New Year's in jail as well. Her court date, which would be her earliest release, isn't scheduled until late January.

Wanna send Amber some jail mail? Here's the address:
Amber Portwood, 720 Central Avenue, Anderson, IN 46016
I'd avoid sending anything but positive notes and cards though; Amber's got enough to worry about right now (such as becoming the prison girlfriend of a large woman named Tiny or something.) Sending mean stuff to her would just be wrong.