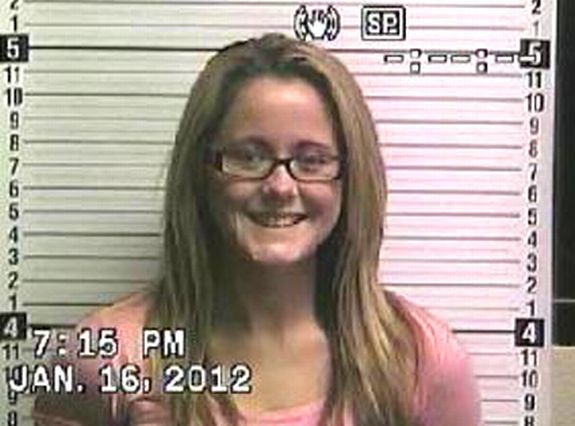 Um…didn't I just write this story?
Apparently Teen Mom 2 star Jenelle Evans is trying to set the record for most trips to jail in a single week. She was arrested on January 10 for making harassing phone calls and allegedly threatening the life of her former roommate, Hannah Inman. Yesterday, Jenelle was arrested yet again, this time for violating a domestic violence protection order that was filed against her by Hannah.
The Ashley went straight to Jenelle's [extremely hot] lawyer, Dustin Sullivan, for information on the arrest and what Jenelle's facing.
"Jenelle was charged with Domestic Violence Protection Order Violation last night," Jenelle's lawyer told The Ashley today. "She spent the night in jail and we had a first appearance in court this morning. Her bond was set at $1000.00 secured. Her next court date is set for February 6, 2012. She is facing 75 days of active jail."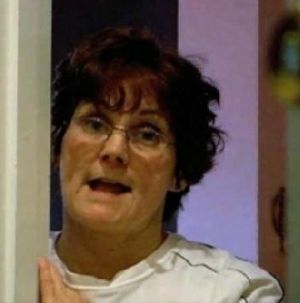 Jenelle has be sprung from her cell and is back to tweeting. Apparently, she's as tired of going to jail as The Ashley is writing about it!
"I'm TIRED. (T)icked off. (I)rritated. (R)eady to cry. (E)xtremely upset. (D)one," she tweeted this morning.
You would never know it by her mugshot! She looks so happy! (This might be the new trend in Hollywood, as 'Bachelor Pad' star Kasey Kahl did it too when he was arrested this weekend.)
The Ashley would really like to know why MTV doesn't have better control over some of these girls. Obviously, several of them are loose cannons and you would think they would try to protect the girls' reputation but monitoring what they do, especially online. With Amber Portwood currently incarcerated, and Jenelle making weekly pit stops to jail, it sure doesn't represent a good image to the show's young fans.  
Thank goodness for Catelynn and Kail who seem to be able to stay out of trouble and actually do positive things. They prove that not all 'Teen Moms' end up in jail!
Wanna see pictures from Jenelle's court hearing this morning (via the TMZ)? She's dressed in a striped jail jumpsuit and ankle shackles! Click here!