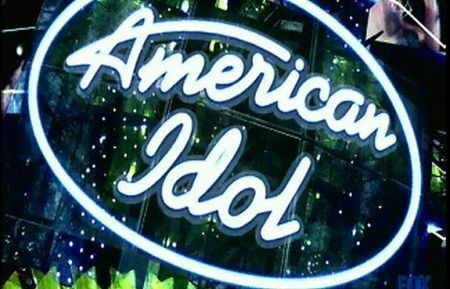 The Ashley can barely contain her excitement! It's finally American Idol time again! After suffering through an 'Idol'-less summer and fall, The Ashley was dying for some cheesy Ryan Seacrest jokes, bad singers who think they're good and, most important, chances to write about 'Idol' again.
To hold her over until Season 12 started, The Ashley picked up the most fantastical book called American Idol: The Untold Story. Written by Richard Rushfield, who covered 'American Idol' for The Daily Beast for years, the book is incredibly fascinating. It has lots of behind-the-scenes stuff (including gossip about who was a diva!)
Anyway, despite the fact that The Ashley considers herself to be somewhat of an 'Idol' expert/crazy obsessed fan who cares too much about this crap, she did learn a lot about the show that she never knew. Therefore, she is going to share five things she learned about 'Idol' from reading this book.
If you want to order the book (and you should!) click here!
You Probably Never Knew That….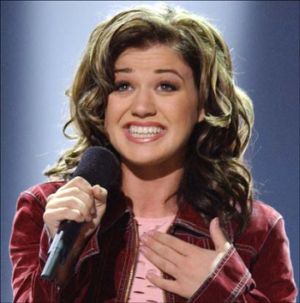 1) There was originally going to be a fourth judge when 'Idol' began in 2002. A DJ named [Ted] Stryker from the Los Angeles radio station, KROQ, was signed on and ready to go, only to drop out right before filming began because he was afraid that appearing on the show would hurt his "rocker cred." He is still a DJ on that station (which The Ashley's listens to every day, except for when they play the same Red Hot Chili Peppers song over and over again). He also co-hosted "Loveline" with Dr. Drew for a few years. I wonder if he regrets his decision? He'd probably be a lot richer if he had stayed on 'Idol.'
2) Three people from the Season 5 cast have been nominated for Grammy awards: Daughtery, Ace Young and Mandisa. (Ironically the winner of that season, Taylor Hicks is not included on this list. He probably wasn't even invited to the Grammys!) No other seasons' contestants have been able to beat that record….yet.
3) Less than 10,000 people auditioned for the very first season of 'American Idol.' Producers were so worried that no one would show up to the auditions that they had their kids pass out fliers about the auditions at their schools. (These days, more than 100,000 people turn up to audition!)
4) A contestant from Season 1 was almost paralyzed due to an accident on the set. RJ Helton fell off the stage after the live show one night and nearly broke his back. He was rushed to the hospital, where he stayed for several days. He sang from a wheelchair on stage during the next show!
5) North Carolina and Alabama hold the record for producing more Top 2 finalists than any other U.S. state. (They are tied at three finalists each). Season 10 winner Scotty McCreery, Season 3 winner Fantasia Barrino and Season 2 runner-up Clay Aiken all hail from North Carolina. Season 2 winner Ruben Studdard, Season 4 runner-up Bo Bice and Season 5 winner Taylor Hicks are all from Alabama.  (Georgia and California both have two finalists under their belts: Adam Lambert and Katharine McPhee from California and Lauren Aliana and Dianna DeGarmo from Georgia.)
Want to order the neat-o American Idol: The Untold Story book? Click the link below: