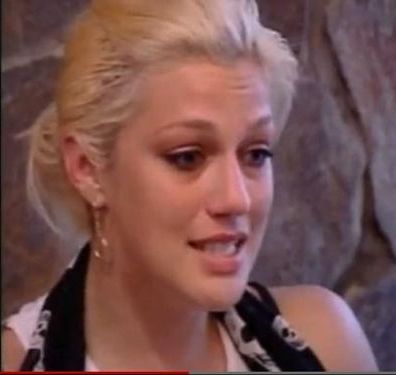 It's always sad to hear that a young person's life was cut short due to drug problems, but it's absolutely tragic to learn that the death could have possibly been prevented. Fans of the reality show House of Carters (starring boy-bander Nick Carter and his family) were saddened to learn that Nick's sister Leslie Carter passed away last week due to a drug overdose.
However, RumorFix is reporting that there was someone who could have possibly saved Leslie from her untimely death: Dr. Drew! Apparently, Dr. Drew and the gang at Celebrity Rehab offered Leslie $75,000 to appear on the show, which helps troubled celebs kick their addictions. In addition, the show was also offering free treatment and six months of aftercare.
The offer was pitched in the fall of 2011, just months before Leslie would overdose and die. While most drug addicts would jump at the chance to kick their habit for free under the watchful eye of Dr. Drew, unfortunately, Leslie turned down the offer. The reason? She wanted more money. According to RumorFix, Leslie demanded $250,000 to appear on the show, an offer that was rejected by execs of  'Celebrity Rehab.'
The Ashley never watched 'House of Carters' but was sad to hear that Leslie had overdosed. It just goes to show you, kiddies, just say no to the drugs!