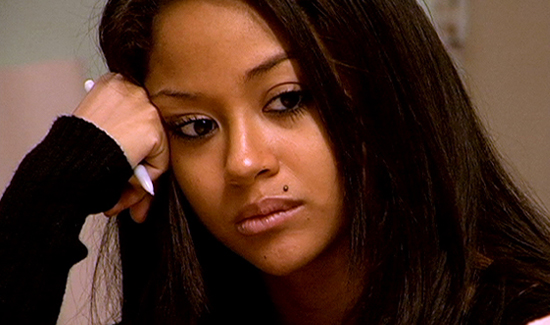 OK, kids, file this under "rumor" until The Ashley can completely confirm or deny it. However, the information did come from a good source, who didn't want to be named in this story.
Valerie Fairman from Season 2 of 16 & Pregnant is allegedly in rehab for drug issues, according to my source. Multiple sources have told The Ashley that Valerie has struggled with a pill addiction for months now (allegedly!) and is finally getting help at a rehab center in Pennsylvania.
Not much has been heard about Valerie since her episode of '16 & Pregnant' aired in March 2010, (except for this little incident last year in which Valerie was arrested for beating up her adoptive mother. You know, the usual!)
MTV revisited Valerie in early 2011 to film the "Where Are They Now?" special. She was with baby-daddy Matt when the special was filmed but broke up soon after, according to the source. They are not together anymore.
Although Matt is still in Neveah's life, Valerie's parents allegedly have partial custody of the baby.
That's all the info that The Ashley has for now, but she'll update if more info comes in. Again, this should be filed under "rumor" for the time being. The Ashley did some investigating on this and the story appears to be legit, though.
(Photo: MTV)