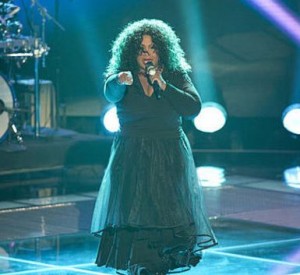 It's hard to believe after watching her powerful audition on The Voice last week that singer Kim Yarbrough has never appeared on a singing competition show before. During a media conference call last week Kim told a surprised group of journalists that, despite having auditioned for every nearly singing show ever to hit the air, this was the first callback she'd ever gotten.
"I have tried out for probably every show imaginable, every show that I wasn't too old for," Kim said the day after her episode aired. "I never got a call back on any of them."
Kim said that she was thrilled just to have made it to the second round of auditions, let alone actually make it on the show.
"In my initial audition the people that were judging said, okay, you've made it to the second level and I started screaming. They were horrified thinking [that I thought] they were telling me that I was on the show," she said. "I understood what they were saying but I was screaming because I said, you don't understand, I've never received a callback for anything ever."
"And they said, well, that's because [the other shows] don't listen to the voice. I thought that was kind of cute."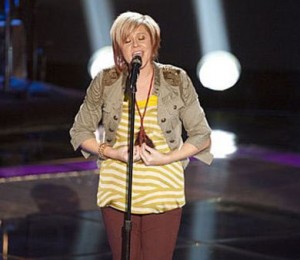 Surprisingly, Kim isn't the only 'Voice' contestant that had never received a "yes" from any other talent show. Fan favorite Gwen Sebastian, who has postponed having a family to pursue her music career, remarked that she also had never received a callback before 'The Voice.'
"I had tried out before for a show called National Star," Gwen said during the conference call. "And gosh, I think America's Got Talent and I too, I'm like you Kim, I never got a call back for any of it. I feel pretty darn lucky to have gotten that call. Yes, it was one of those moments where it's almost like a drop the phone moment."
Maybe this show is really on to something here; by not looking at the artist and only judging them by their voice, you get to appreciate the talent a lot more.
Kim said that since the episode aired, life has changed a great deal.
"It's been a wild ride…my phone has been blowing up [with] text messages," Kim said. "I got 1,000 Twitter followers last night or in the last 24 hours. I mean it's kind of overwhelming."
The Ashley didn't get too into 'The Voice' last season, but apparently you Roundupers are big fans, so I will be doing a lot more coverage this year!
(Photos: NBC Universal)