Another season of American Idol has begun. While we will surely be introduced to some new, amazingly talented singers, The Ashley has not forgotten about the kids that were working the 'Idol' stage last season. The Ashley loves 'Idol' and she loves to do "Where Are They Now?" articles, so naturally she put these two things together.
Here's what the Top 11 from 'American Idol' Season 10 are up to these days. (The Ashley has listed the contestants by the order they were eliminated. I didn't do the two people who didn't go on tour because, let's be honest, no one really cares or remembers them anyway.)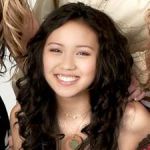 Thia Megia:
THEN: Thia was all the rage for about five minutes after Hollywood Week. Critics and fans were predicting that she would go far, and would possibly end up taking the whole thing. While she had a decent voice, she pretty much turned into a vegetable as soon as she hit "the big stage." She showed little personality (and a fondness for really bad sweaters.) She tied with Naima for 10th place.
TODAY: Thia is back at school. She's had a few blips on the radar since her 'Idol' time, including singing the National Anthem at the Manny Pacquiao/Juan Manuel Marquez boxing match in November. She also had a song make it onto the movie soundtrack for "Quest for Zhu."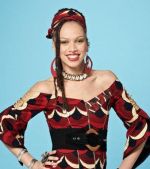 Naima Adedapo
THEN: Known for her jazzy voice and crazy/creepy costumes, Naima was actually one of The Ashley's favorites in the early rounds. She started to annoy me with her over-the-top (but not very good) performances once she made the Top 12. She tied with Thia for 10th place.
TODAY: Naima now lives in Chicago with her husband and kids. She was signed to Peak Records last year. (I've never heard of Peak Records either; however comedian Wayne Brady and All-4-One are signed to that label, so it must be decent. I miss All-4-One…not going to lie, I still sing very loudly to "I Swear" when it comes on the radio!)
Anyway, Naima is going to release her first single, called "Free Your Mind," in March. She's been playing a lot of shows in support of the rasta movement and was recently interviewed by Jet magazine. In other news, I still can't pronounce her last name to save my life.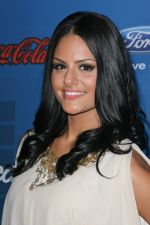 Pia Toscano
THEN: In what was one of the most shocking 'Idol' eliminations since Jennifer Hudson's, Pia was given the boot extremely early in the competition. Everyone was shocked, as Pia was predicted by most to be the winner of Season 10. (The Ashley, however, always thought Pia was a bit boring.)
TODAY: Pia made the cut and was able to go on tour with the Idols. After the show, record labels were scrambling to pick up Pia and her ginormous voice. In April, she serenaded dancers on Dancing With the Stars (and dated one of them!) In July, she signed to Interscope Records but is being managed by Idol entertainment company 19 Entertainment.
She is currently finishing up her album and it will be released this summer. Pia said that she will likely tour to promote the album.
Wanna listen to the most annoying guy ever interview Pia during the Grammys pre-show? Click here. (Seriously, who lied to this guy?)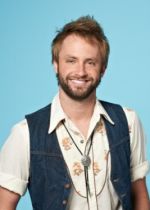 Paul McDonald
THEN: Paul was known for his raspy, strange voice (and equally strange/super cool rhinestone jumpsuits!) During his time on 'Idol,' Paul met actress Nikki Reed (of "Twilight" fame) on a red carpet and they began dating while he was still on the show. About a month later, he was eliminated during Movie Song Week.
TODAY: Paul and Nikki continued to date and, in July of last year, announced their engagement at the MTV Movie Awards. They were married in October (and are shockingly still together!)
In November, Paul and Nikki released a song together called "Now That I've Found You." I'm a fan of Paul's voice so I like it. (Listen to it here!)
Also in 2011, Paul released a new album with his band The Grand Magnolias.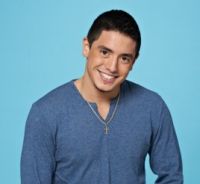 Stefano Langone
THEN: Stefano had a good voice; however, his "Average Joe" clothing and the fact that he didn't really have a "hook" like a lot of his Season 10 competitors oftentimes resulted in him being shuffled into the background. However, he did manage to make it all the way to the Top 7 before being eliminated. His rumored affairs with fellow contestants Pia Toscano and Haley Reinhart were about the most exciting thing about Stefano.
TODAY: In October, Stefano relocated to LA from Washington to further his music career. Like Pia, he's repped by 19 Entertainment, but was signed to Hollywood Records in late 2011. He's been making the rounds, singing at sporting events, parades and other events, to promote his upcoming album.
In January, Stefano served as best man at fellow Season 10 contestant James Durbin's wedding. Afterwards, James confirmed to a radio station that Stefano is officially dating Season 10's Haley Reinhart!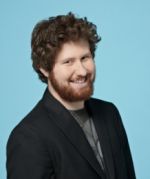 Casey Abrams
THEN: Casey was the scraggly haired wild man during Season 10. He proved to be one of the most interesting characters on the show, with his many health scares, emotional breakdowns and playful flirting with Haley Reinhart. He was eliminated during Carole King Week and ended up finishing in sixth place.
TODAY: Casey and Haley teamed up in November to do a remake of the Christmas song "Baby It's Cold Outside" and released it as a single and video. (It's really good! Listen to it here.) He was signed  to Concord Music Group in January; however he recently told a fan on Twitter not to expect a single to be released from him until 2013. (Um…maybe we should hurry that up a little, don't you think, Casey? People won't have any idea who you are by then!)
Casey also became a spokesperson for IBD Icons, an organization that raises awareness for inflammatory bowel disease, something that plagued Casey during 'Idol.' Yum….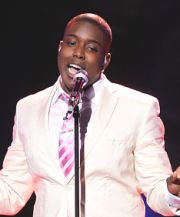 Jacob Lusk
THEN: The soulful gospel singer arguably had one of the best voices ever heard on 'Idol.' Jacob was extremely likeable and often compared to Luther Vandross. He finished in fifth place during Season 10.
TODAY: Shockingly, Jacob Lusk was not signed to any record label after 'Idol.' (If he was, I can't find info on it anywhere!) However, he seems to be recording an album so it is likely he will be picked up by a label soon. (I hope so; he is too good to go back to working in a Compton Day Spa!)
Jacob is still very close to his Season 10 costars and hangs out with them often, according to his Twitter.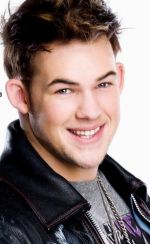 James Durbin
THEN: James was Season 10's resident rockstar, often doing elaborate performances during his time on 'Idol.' However, viewers loved him, as they got to see his softer side when he spoke about his fiance and young son, as well as his battle with Tourettes syndrome.  James finished in fourth place during Season 10.
TODAY: A lot has changed for James since his days on 'Idol.' After the 'Idol' tour, he signed to Wind Up Music label and appeared in a documentary about Tourettes. In September, he released a track for an NFL album. The track, called "Stand Up" is included in the album he released in November 2011 called "Memories of a Beautiful Disaster." The album debuted at number 36 on the Billboard 200.
On New Year's Eve 2011, James married his longtime fiance, Heidi. Stefano Langone served as his best man.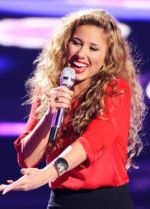 Haley Reinhart
THEN: Haley was the raspy-voiced blues singer (and resident sexpot) of Season 10. Despite being voted into the Bottom 3 week after week, Haley continued to perform well. She wowed the audience during Elton John Week with her rendition of "Benny and the Jets" and continued to pick up the pace each week after. She finished in third place (and was The Ashley's favorite!)
TODAY: In July, Haley signed with Interscope/19 Records. In August, The Huffington Post named Haley one of the "15 New, Young Artists on the Rise. She released the single with Casey right before Christmas 2011 and is currently working on her first album, which is set to be released this spring. Her first single, called "Free," is scheduled for release in March.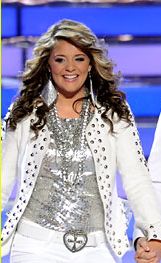 Lauren Alaina
THEN: Lauren was only 15 when she auditioned for 'Idol' during Season 10. Over the course of the season, she was consistent in her singing (and bad outfit choices!) and was often predicted to be the potential winner of the season. The country singer went on to finish in second behind Scotty McCreery.
NOW: Lauren's career has exploded since 'Idol' ended! Her first single "Like My Mother Does" was a big hit on the country radio stations and music charts. She released her album, "Wildflower" in October and it debuted at number 5 on the Billboard 200. She is currently on tour with country singer Jason Aldean and will be the opening act for the tour until March 24.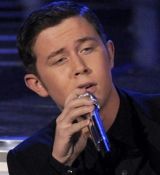 Scotty McCreery (Season 10 Winner):
Since winning 'Idol,' Scotty's tunes can be heard all over the country charts. He currently has two songs in the Top 20 and his coronation song, "I Love You This Big" debuted at 32 on the Billboard Hot Country Songs chart, the highest debut of a single since 1990. The song was certified Gold in August. His second single, "The Trouble With Girls" also became a hit.
His album "Clear As Day" was released in October and has gone Platinum. You can read all of his accomplishments since 'Idol' here.