That's right, kids; one of our favorite guilty pleasures over here on The Roundup is coming back for a fourth season! Once again we will get to peek into the lives of pregnant teenagers, their baby-daddies and their families on MTV's 16 & Pregnant.
People got access to the Season 4 trailer before it airs tonight for the first time during the Teen Mom 2 Reunion Special.
The trailer reveals that Season 4 will have similarities to previous seasons, but also totally new drama. Premiering Tuesday, March 27 at 10 p.m., it will feature 12 girls, the most of any season (Season 2 was split into two parts.)
This season we will meet a girl who got pregnant the first time she had sex; a girl who cage-fights, a biracial couple, a girl whose baby-daddy is addicted to drugs; and a girl who is considering adoption for her baby. And, of course, what season of '16 & Pregnant' season would be complete without douchey baby-daddies. Although the Season 4 dads will have to work hard to be worse than some of the guys we've seen on this show in the past, I think they just may be.
Let's meet a few of the new girls, shall we?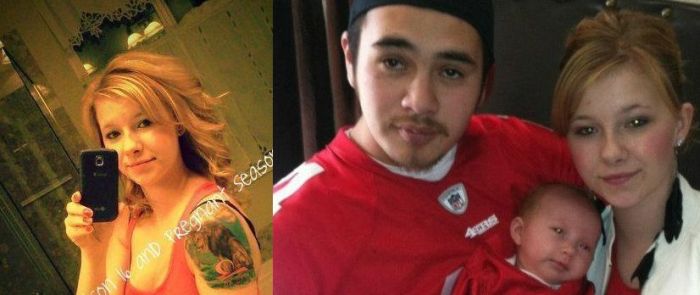 Lindsey Harrison is a 17-year-old girl from Reno, Nevada. Her daughter, Aniyah Monroe, came one month early and, although she weighed less than six pounds at birth, is doing great. Lindsey was a cage fighter and model before she got pregnant. She still models occasionally and is still with her baby's father.

Katie Yeager was 18 when she gave birth to her daughter, Molli, in August of last year. Katie and her baby-daddy Joey are from Green River, Wyoming and are now living together. Katie's father is well-known in his local area as a Sprint car racer. Katie is now enrolled in college in Wyoming.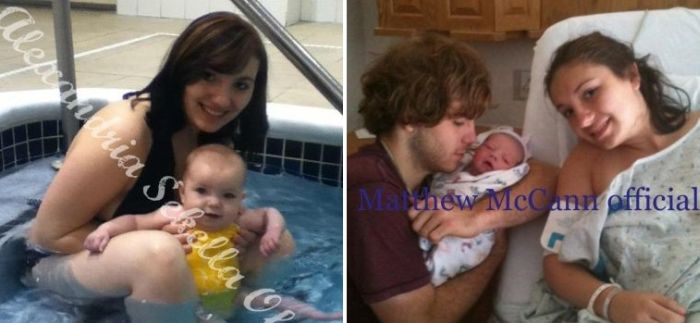 Alexandria Sekella is from Neffes, Pennsylvania (very close to Kail's hometown!), and has one of the more interesting stories of all the new girls. Her and her boyfriend, Matt, were using birth control but it failed (according to Alexandria), causing her to become pregnant with her daughter, Arabella Elizabeth. A former dancer, she gave birth in July.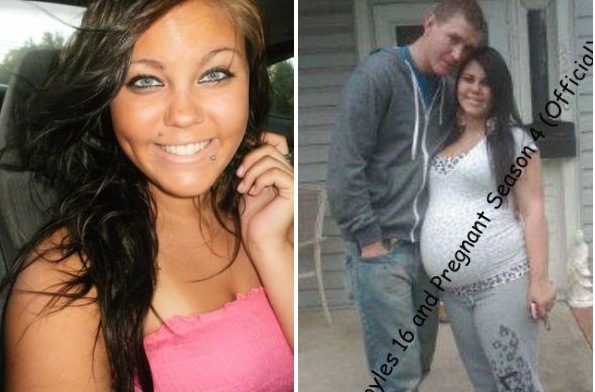 Devon Broyles is from Richmond, Virginia, and gave birth to her son, Landon, in November at age 18. She is still in high school and still with her baby's father, Colin. She works at a coffee shop in the local airport and continued to do so even late into her pregnancy.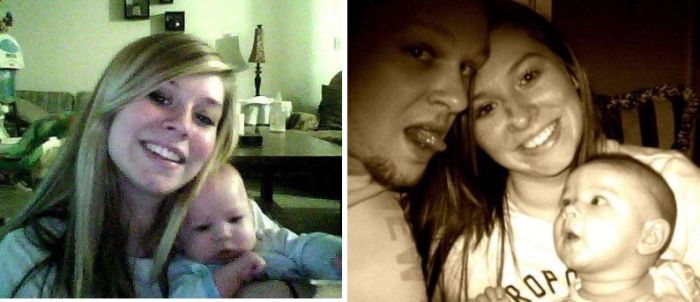 Hope Harbert is from Lee's Summit, Missouri. She is the girl that says she got pregnant the first time she had sex! She graduated from high school last year and is currently working at a local restaurant, in addition to raising her son Tristan. She's also done some modeling for a local photographer. Hope is still with her baby's father.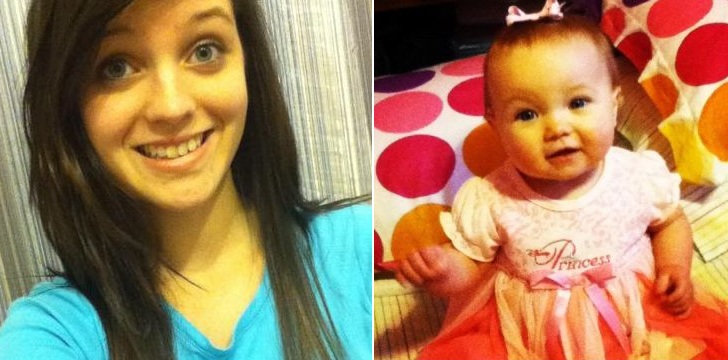 Sarah Roberts is 17 years old. She gave birth to her daughter, Tinleigh, last June. Sarah tells The Ashley that she and Tinleigh's father are not together anymore. Although she says that we will see the baby's "sperm donor" on the show, he is not in Tinleigh's life at all anymore.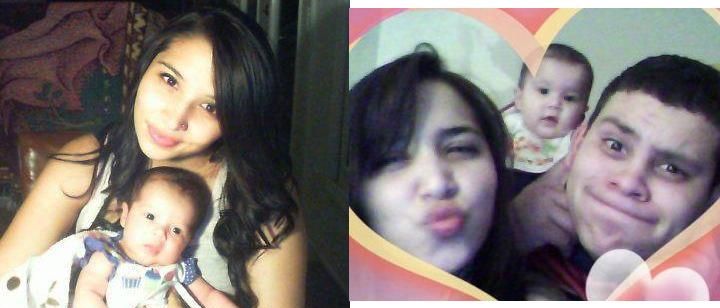 Sabrina Solares is 17 years old and gave birth to her daughter, Audrey Animi, in August 2011. She lives near Nashville, Tennessee and is still with her baby's father. They currently live together. Sabrina was a varsity cheerleader and her boyfriend was a football player before she got pregnant. (Special thanks to Roundup reader Em for this information!)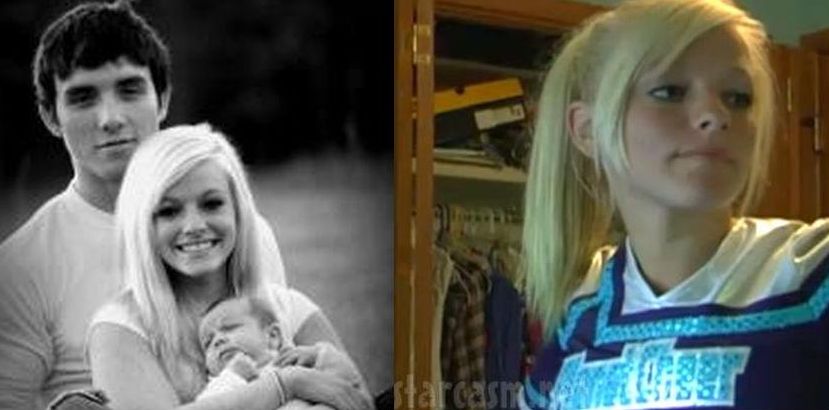 Mackenzie Douthit is from Oklahoma and gave birth to a son named Gannon last summer. She was a cheerleader before (and during, as we saw on the trailer) her pregnancy. She is the one on the trailer whose baby-daddy, Josh, gets into a serious car accident during the filming of her episode. They appear to still be together. (The photo at right was screen-captured by Starcasm!)

Myranda Trevino is a 17-year-old from Bronson, Texas. She gave birth to her daughter, Kaylee Michelle, in September 2011. She is currently living with the father of her baby, whose name is Eric. Myranda and Eric are both still in school and had been together only a few months when she got pregnant with Kaylee. She has somewhat of a rough pregnancy and was put on bed rest at the end of her pregnancy.

Kristina Robinson is from Texas. She is going to have one of the saddest episodes, as her baby's father, John (who went by "Todd") passed away in an accident in May 2011 while Kristina was pregnant. She gave birth to their son, Lukas Todd, on September 26 and he was two months premature. At birth he weighed just over 3 lbs. but is doing OK now. I will post more information on Kristina soon. Her story is heartbreaking.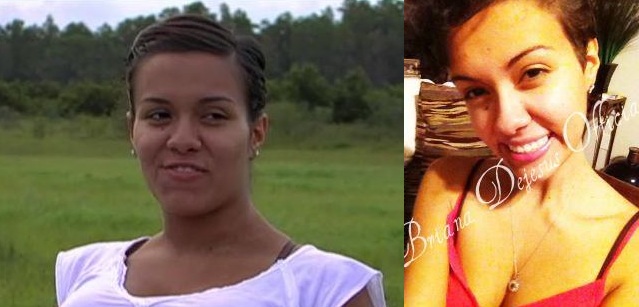 Briana DeJesus was 16 years old when she gave birth to a daughter named Nova Star, in September 2011. She's originally from Brooklyn, New York, but now lives in Orlando, Florida. In October 2011, MTV crews followed Briana as she registered for classes at Valencia College in Kissimmee, Florida, so it's likely that we will see the footage in her episode.

Jordan Howard is from Millersville, Pennsylvania. She was 17 when she gave birth to her son. She is engaged to her baby-daddy, Tyler, even though from the trailer it looks like her family isn't thrilled that she's dating a white boy.
We will meet these 12 girls in March, but The Ashley will continue to post more about the girls as the Season's premiere approaches.
Rumor has it that at least two girls that were supposed to be on this season got kicked off, one for getting pregnant again and the other for misrepresenting themselves in the interviews with MTV.