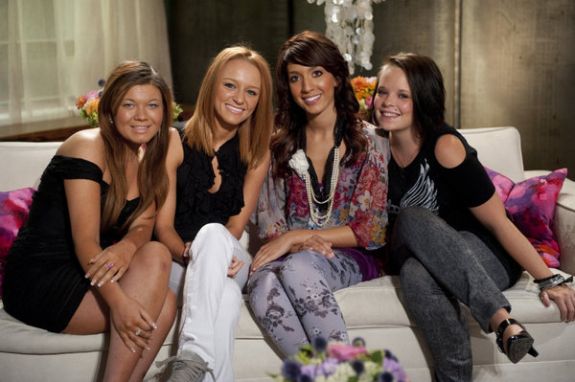 The second season of Teen Mom 2 ended a few weeks ago (Barbara Evans, I miss you. Call me!) leaving fans of the Teen Mom franchise in limbo for a few weeks until the new season of 16 & Pregnant premieres on March 27. (Click here for info on all the Season 4 girls.) However, we will have to wait until June 19 to see the original girls in what MTV says will be their final season.
"Season 4 will be the final season of Teen Mom with Maci, Catelynn, Amber and Farrah," MTV told  Us Weekly in a statement today. "They will continue to be a part of our MTV family, and we're thankful to these brave young women for sharing their stories and helping to make a positive impact on teen pregnancy prevention."
Of course, The Ashley doesn't find this shocking. Not only are they missing a quarter of their cast with Amber Portwood being in jail/rehab/a permanent state of chaos, but Maci has stated numerous times that she is done with the show because she wants to give Bentley a normal childhood, away from the cameras. However, this is the first time we've actually had an official statement issued by MTV to confirm this.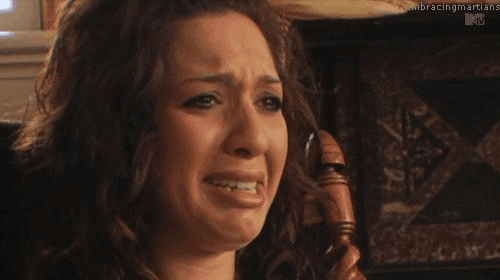 Fear not, 'Teen Mom' fanatics; we will still have at least one more season of 'Teen Mom 2,' followed by a completely new addition to the 'Teen Mom' family: Teen Mom 3. This show will feature girls from '16 & Pregnant' Season 4.
Something tells me that we haven't seen the last of Maci, Farrah, Catelynn and Amber though. Farrah is rumored to be in talks with MTV to get her own spinoff show, while Catelynn is campaigning via The Twitter to have MTV film her and her fiance Tyler's wedding in July of 2013.
Are you sad to see the original girls' 'Teen Mom' run end? Personally, I will miss Farrah's ugly cry-face more than words can say.