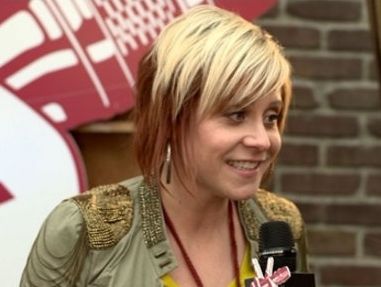 She may not have won the recording contract Grand Prize, but North Dakota singer Gwen Sebastian may have gotten something better out of her time on The Voice. Although he cut her from the show last week, mentor Blake Shelton decided to invite Gwen to go out on tour with him!
Gwen was cut when she went into battle against Erin Willett. Both contestants rocked the performance, but The Ashley believes Gwen had the slight edge over Erin. However, since Erin had just lost her father to cancer, Blake, who tends to be a bit of a softy, advanced her to the next round and cut Gwen.
Blake must have been feeling bad for getting such a talented singer, so he invited Gwen to join his "Well Lit & Amplified" tour. And that's not all….she will also get to perform with Blake on the American Country Music (ACM) Awards on April 1!
Talk about a nice consultation prize! Christina's cast-offs probably only get a bag of her used nasty extensions and possibly one of her creepy hats that look like a shower head.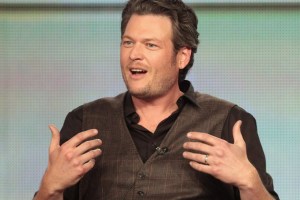 "The first time I ever heard Gwen's voice I knew it was something special," said a written statement from Blake on Gwen's official website. "Although our journey together has ended on 'The Voice,' it's just beginning in real life. I'm so proud every night to share the stage with her out here on the 'Well Lit & Amplified Tour!' She is a star! We love our Gwen."
Last year, Blake took another one of his team members, Dia Frampton, on tour with him.
Mental note to self: If ever on 'The Voice,' alway, always choose Team Blake!
(Photos: NBC)