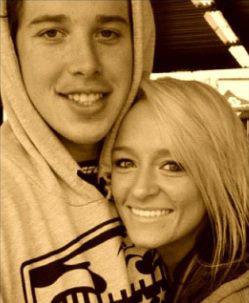 It looks like Teen Mom star Maci Bookout and pro Supercross racer Kyle Regal are officially a couple! She has been teasing fans for a few weeks now on her Twitter account, posting photos of her and New Kyle hanging out without confirming or denying they were actually dating. The new relationship started right after Maci and Original Kyle (aka Kyle King) called it quits.
Last night, Maci and her friends were in Atlanta watching New Kyle's Supercross race. (She's been quite the traveler lately. Just last week, Maci was in Indianapolis, watching her boy-toy race at Lucas Oil Stadium, and has plans to watch him race in Houston next week.)
Maci's friend, Katie, posted this telling Tweet right before New Kyle's race:
"Main event lets goooo @kyleREGAL!! Your girlfriend is a nervous wreck!! Show out boy! #ThreeSixMafia"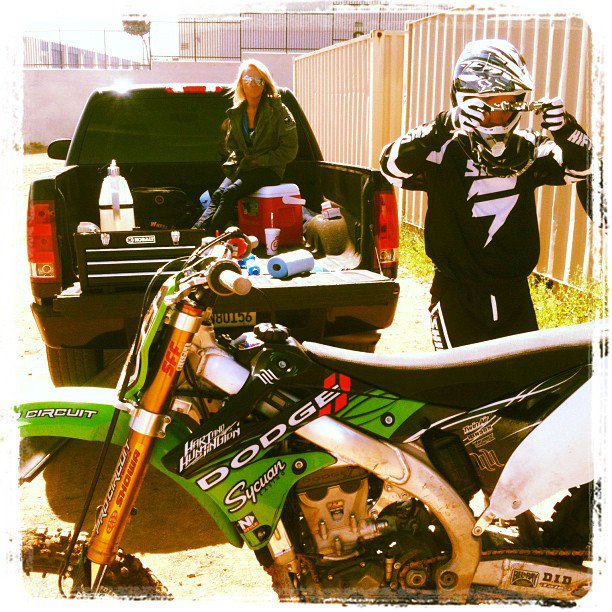 New Kyle tweeted this last week:
"Letting my very sexy (girl)friend @MaciBookoutMTV have a weekend off of coming to the races.. gonna miss you punk." (She later surprised him by showing up at his race…awww!)
And….another racer's lady friend tweeted this to Maci last night:
"@MaciBookoutMTV welcome to the Moto wives/gf club… Sucks watching from the couch!"
I think that pretty much confirms that they're official, right?
Choosing a guy that has the same name as your ex-boyfriend has its perks. Maci won't have to throw away that "Maci + Kyle =Foreva" keychain she had made at the local fair when she was dating Kyle King because it actually still applies. I like it when things can be reused!
I'm sure Original Kyle is thrilled as well.