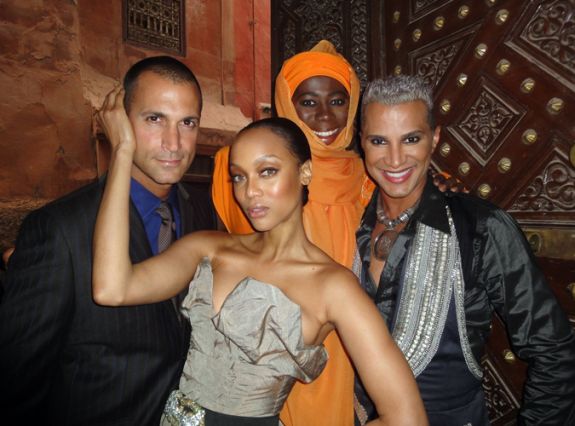 Tyra Banks slipped a little something extra into the "Tyra Mail" she sent to longtime America's Next Top Model stars Jay Manuel, J. Alexander and Nigel Barker recently– a pink slip!
The three men have been staples on the show since it began in 2003. (Believe it or not the show is on its 18th season! The Ashley stopped watching somewhere around 2008. One can only take so much "Tyra Mail!" before hitting themselves in the face with a frying pan for watching this crap.)
Anyway, according to the New York Post, Nigel and the two Jays were informed yesterday morning that their contracts for the show would not be renewed.
A show insider told The Post that the trio go the boot due to a "production decision" and that there are "major changes planned for [season] 19."
What? Is Tyra going to stop talking about herself long enough to make the show actually tolerable to watch? Now that would be a major change!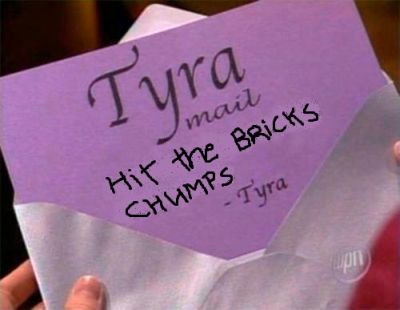 Anyway, the article states that producers may try to get some bloggers and fashion insiders involved for next season to give the show a "social media slant." Yawn.
This season, Andre Leon Talley was replaced by Kelly Cutrone, the founder of a public relations firm.  Once again, yawn.
Here's the PR-esque send-off message the show's executive producer, Ken Mok, provided in regards to the ANTM firing bloodbath.
"Nigel Barker, Jay Manuel and J. Alexander have been an integral part of the 'America's Next Top Model' brand and they helped turn this show into the household name it is today. They have been amazing assets to the show and will always be a part of the 'Top Model' family. We will continue to actively work with each of them on future projects."
Jay Manuel has chosen to take the high road and posted friendly words about his dismissal on his personal blog.
"I've truly been blessed to work on a show that was recognized and loved around the world," he wrote. "Nigel, Miss J and I had a great run, and now it's time for us to move on.  But you know me… I'm already working on many interesting projects."
There seems to be no love lost (at least publicly anyway) between Tyra and her fired cohorts. They've been tweeting kind messages to each other. Nigel posted this nice message on his personal blog, regarding his dismissal.
I don't buy it! These people love drama so I'm hoping for a public catfight in the near future!
(Photo: NigelBarker.tv)