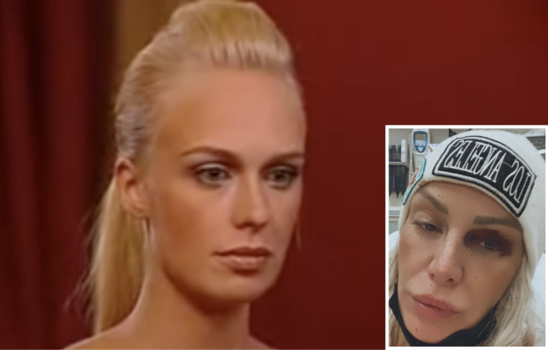 CariDee English, Cycle 7 winner of America's Next Top Model, revealed over the weekend she is currently hospitalized after suffering a head injury, followed by multiple [seizures] and mobility issues.
While sharing her story, the 37-year-old revealed that the incident occurred while she was intoxicated, noting her "struggle with addiction.
"Early Monday I sustained a serious head injury," she wrote. "I [am] still putting the pieces together…as my close family and friends know I struggle with addiction. I know I was intoxicated when this happened," she continued. "I am going through the roller coaster of emotions, shame, depression, hope, loneliness."
CariDee expressed to fans that addiction is "a strong cunning baffling" disease, calling her relapse "heartbreaking" to both herself and those around her.
Following her release from the hospital, CariDee says she plans to spend six months at an outpatient rehabilitation center where she will seek support in her addiction recovery as well as her mental health.
On January 22, Caridee hashtagged a photo "#alcoholfree," writing that it was her "new normal." It is unknown how long she had been sober at the time of that post.
Caridee, who is now 37, won 'America's Top Model' in 2006. She went on appear on runways, in magazines and was the host of MTV's Scarred and Oxygen Network's Pretty Wicked.
As longtime 'ANTM' fans may remember, CariDee spoke in 2012 about her time on the show and how it impacted her mental health.
" … I love what I have made for myself since my win, but mentally, [the show is] horrific," she said.
CariDee made this– and other– comments after news broke that Cycle 8 'ANTM' contestant Jael Strauss was getting an intervention by Dr. Phil due to her addiction to meth. (Though Jael did become sober, she sadly passed away in 2018, just two months after being diagnosed with Stage IV breast cancer.)
CariDee captioned the post revealing her head injury– as well as the news of her relapse– with "#StopTheStigma."
On Monday, CariDee posted a photo of herself using a walker to Instagram Stories.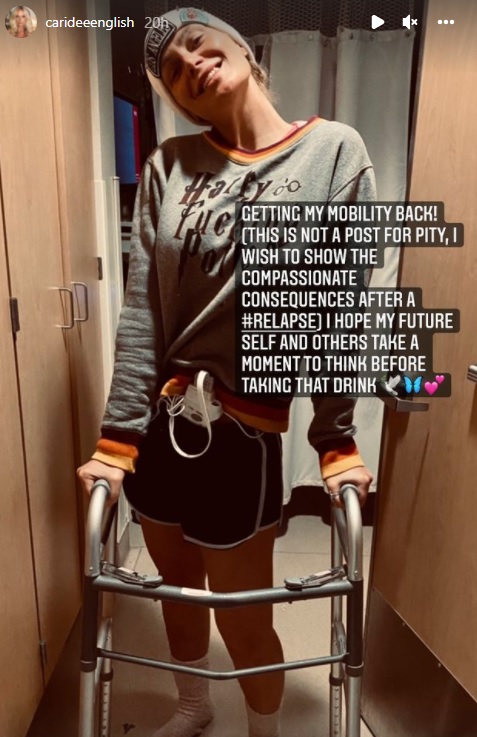 "Getting my mobility back!" she wrote. "(This is not a post for pity. I wish to show the compassionate consequences after a #relapse.) I hope my future self and others take a moment to think before taking that drink."
RELATED STORY: Jay Manuel Addresses His "Uncomfortable" Moments on 'America's Next Top Model': Says He Was "Scared to Speak Up" While Filming Controversial Scenes
(Photos: ANTM; Instagram)