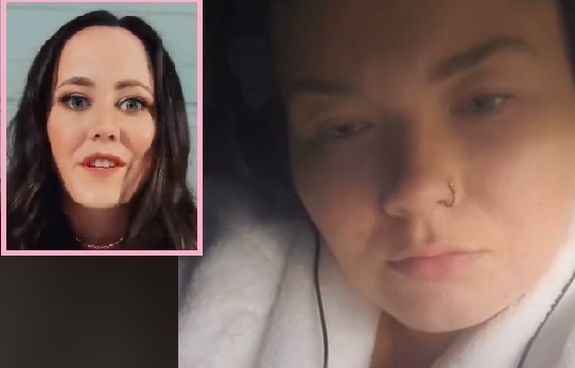 Amber Portwood was not happy after finding out that her former Teen Mom nemesis, Jenelle Evans, had decided to fire up their old feud again.
The Teen Mom OG star took to her trusty Instagram Live on Saturday to discuss Teen Mom Family Reunion, a gig that– as you may remember— Jenelle lost out on due to her reluctance to leave the 300-lb. ball of hair and anger that is her husband David Eason back home on The Land. Amber also gave her thoughts on comments Jenelle recently posted to TikTok about her, stating that she feels Amber is "scared of" her.
(Jenelle also made a crack about Amber's machete.)
"I don't really want to say their name, they know who they are," Amber said in regard to Jenelle and David. "Hillbilly trash, f**king disgusting, weirdos…"
She also shaded the Easons for both getting booted from 'Teen Mom 2.'
"I can say right now, I still got a job!" Amber said.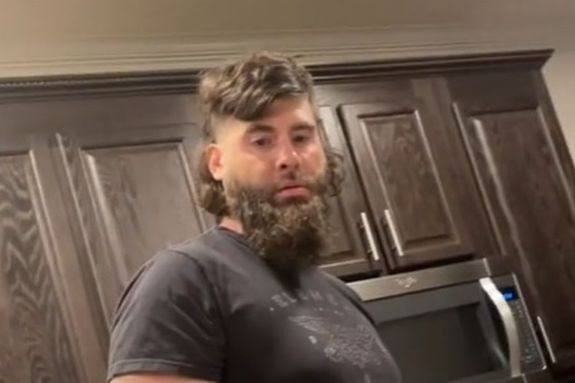 In case you're not one of the dozen or so people watching 'Teen Mom Family Reunion,' allow The Ashley to explain how the microscopic mention of Jenelle went down on last week's episode.
Ashley Jones speculated that Jenelle may appear, given that her fellow fired former 'Teen Mom'er, Farrah Abraham, had just been sprung upon them.
"She should stay, just away from me," Amber says of Jenelle in the episode.
Despite the mention being incredibly brief, Jenelle was still upset that anyone on the show dared to bring up her name, given that she was not invited to appear on the show herself.
She posted a TikTok showing the clip, adding, "You know what's crazy? They still wanna talk about me too."
When someone commented that "as much as you hate MTV you sure do talk about them a lot," Jenelle responded, "They sure do talk about me a lot too."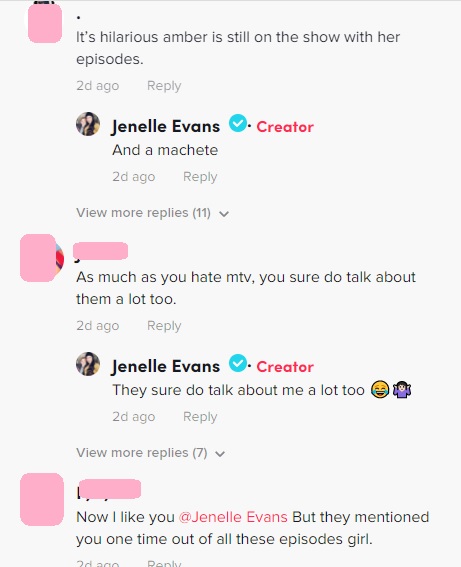 In her Instagram Live on Saturday, Amber stated that Jenelle needs to let the feud between them go.
"Like, it's been years, and I just want to say: cut the crap out, ya know?" Amber– who infamously screamed on Instagram Live at Jenelle on multiple occasions in the past– said.
"The little comments, though, the little jabs at me, about being scared and stuff. Jenelle, honey; what are you talking about, sweetie? Grow up. What are you writing and why is this s**t getting sent to me? Why is my name in your mouth?"
Amber stated that, while she's not scared of Jenelle, she is kind of afraid of David.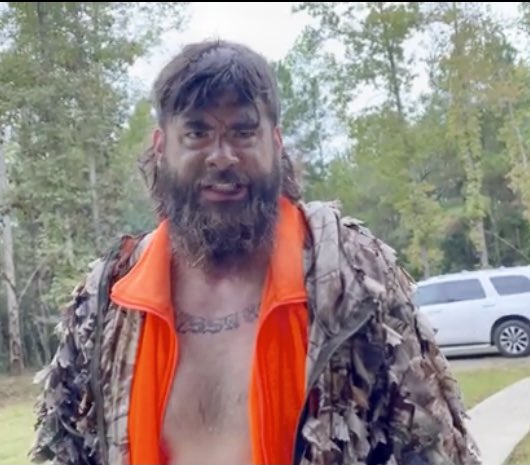 "Because I said I didn't want you [at the Reunion] because of your crazy husband? Sitting there saying crazy stuff and he's just weird," Amber said. "He just does too much. He's ridiculous. It's too much of a trigger."
Amber went on to clarify that she really wouldn't have cared if Jenelle had come to the Reunion by herself.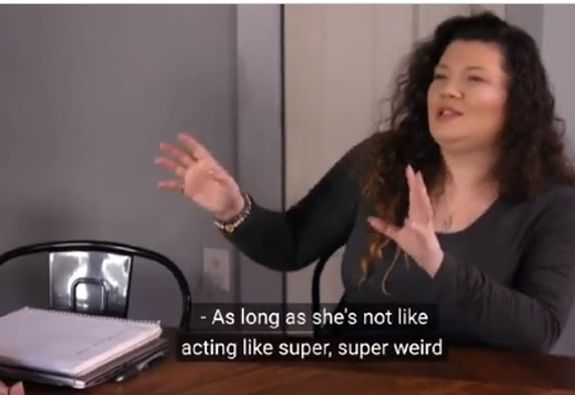 "I didn't mean you. But if you want to take it like that, whatever. I meant your dude; your dude is on the level," Amber said, hilariously adding, "He's on a level I'm not even on! So don't take it personally. I wouldn't."
Amber then realized that she, too, has been offended when someone said something about her man. (Who could forget Amber charging the Reunion stage at Simon Saran and Farrah after they bashed Ambie's then-fiancé Matt Baier?)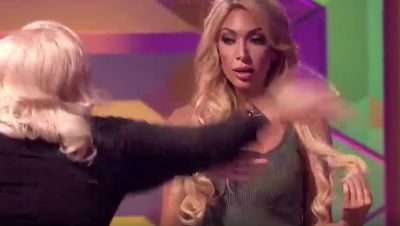 "You'd probably take it personally if I was talking about your guy, but I don't want you to feel like that, honestly. I don't have any ill feelings towards him either. He's just one to speak of me. I just never say anything back, but man, this has gotta stop."
UPDATE! Shortly after The Ashley posted this story, Jenelle and David responded to what Amber said about them.
David gave his thoughts on being called a hillbilly, and advised Amber to go get some help from MTV's favorite doc, Dr. Drew Pinsky.
"I'm a hillbilly but I'm from the coast?" David wrote. "It pretty flat round here. Sorry I trigger you [Amber], maybe you should seek some help for that…Dr. Drew."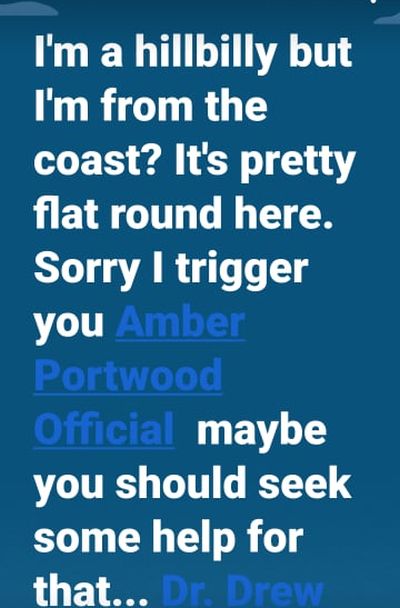 In the comment section of David's post, Jenelle "pulled an Amber" by standing up for her man, defending him when someone commented that David was picking on Amber for no reason.
"He's commenting in the first place cuz she went live about us on IG…it isn't for 'no reason,'" Jenelle wrote.
RELATED STORY: 'Teen Mom' Stars Address Farrah Abraham's Explosive Return to MTV & Respond After Farrah Calls Cory Wharton "Ghetto"
(Photos: MTV; Instagram; TikTok)