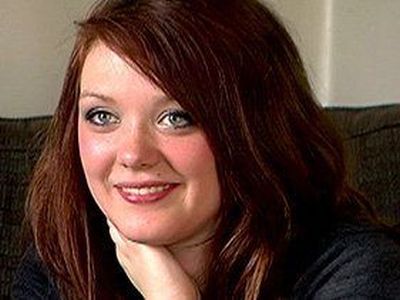 OK, kiddies, file this one under "95% sure!"
This morning Radar Online "broke" the news that Mackenzie Douthit and Alexandria Sekella are two of the girls that were chosen to be on the upcoming Teen Mom 3 series. The Ashley wanted to let her readers know that, yes, this news is true, Alex and Mackenzie are indeed currently filming for the first season of 'Teen Mom 3.'
The Ashley was waiting until she had all four girls figured out to announce it, but since Radar decided to blab, The Ashley will go ahead and reveal the third girl.
Katie Yeagar will also be on the new series. MTV crews have been spotted filming in and around Katie's hometown of Rock Springs, Wyoming for the last few months.
MTV crews were on-hand to capture Katie as she took part in the "Rock the Runway" event held in Rock Springs on March 17. (You can check out the video from the event here. I think I spotted Katie in a few of the shots, although it's hard to tell. I also spotted a few camera men in the background.)
Of course, Katie and the other girls are not allowed to reveal anything about production so they can't confirm or deny that they are on the show. However, MTV was seen filming at Mackenzie's recent prom, and Alexandria has been spotted with film crews following her and daughter Arabella recently. (Her baby-daddy has basically split, from what she says on her Formspring.)
The fourth girl that will appear on the show hasn't been revealed yet; however, The Ashley has her money on Kristina Robinson, a girl  that will be featured on this season's finale. Her baby-daddy died and she has since gotten married, so her life seems to have enough excitement and drama to earn her a spot on the show.
UPDATE: The Ashley has learned that Kristina will most likely not be on 'Teen Mom 3.' The Ashley's sources tell her that the girl most likely to fill that fourth spot on the show will be Lindsay Harrison or Briana DeJesus.
Check out the "proof" that The Ashley has gathered to support that Katie, Mackenzie and Alex will indeed be on 'Teen Mom 3.'