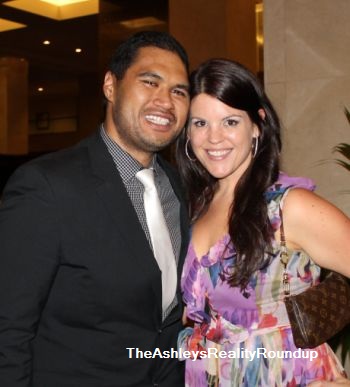 Biggest Loser alum Stephanie Anderson and Sam Poueu showed off their latest accessory–wedding rings!– at last night's 'Biggest Loser' finale. The couple tied the knot just days before in a ceremony in San Francisco!
The couple has gone through a lot in the past year (click here to read more about that). It's so great to see them finally get a happy ending!
Click here to read The Ashley's latest story for the Today Show's Clicker blog, and get all the details!