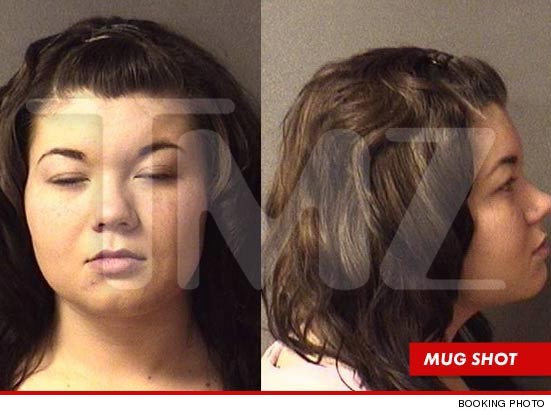 Teen Mom star Amber Portwood is once again in trouble with the law. (Anyone else having deja vu after reading that?)
Anyway, Amber was arrested yesterday for violating some of the terms of her court-ordered drug rehab program.
According to The Herald Bulletin, the drug court felt that Amber was "falling short of fulfilling her obligations in the program while recuperating from surgery."
Relax, guys; Amber didn't join her fellow 'Teen Mom' co-stars and get breast implants or anything. According to the All The Teen Moms blog, Amber had surgery to remove her gall bladder.
UPDATE!  Amber's brother Shawn Portwood told OK Magazine the doctors refused to give Amber painkillers following her surgery, due to her drug abuse history.