It's Mother's Day! (I wanted to throw that out there as a courtesy to my readers that might have forgotten to go get something for their mamas. Hurry! Run to the Wal-Mart and buy whatever crappy chocolate is left over in the Mother's Day aisle so that your mother doesn't disown you.)
Anyway, in honor of Mother's Day, The Ashley wanted to recognize some of her favorite mothers on reality television. There are quite a few examples of less-than-stellar mothers appearing our television screens these days. (For instance, one of these moms' name starts with a "D" and ends with "ina Lohan." But I'm not going to name any names.)
Here are five reality TV mothers who seem to be doing things right when it comes to their kids!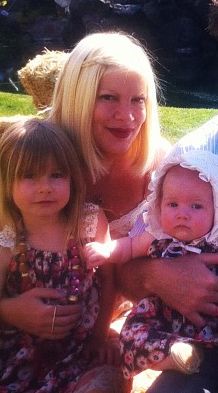 5. Tori Spelling (Home Sweet Hollywood)
Tori has always gotten on The Ashley's last nerve; however she seems to be somewhat of a hands-on mother to her three children. She and her husband, Dean McDermott are always running around with their kids, and are often seen in public with their broad. They seem to be celebrity parents that actually raise their own children!
Also, Tori earned a spot on this list for the simple fact that it appears her single goal in life is to help repopulate the Earth. (She's currently pregnant with her fourth child, just months after giving birth to her third!)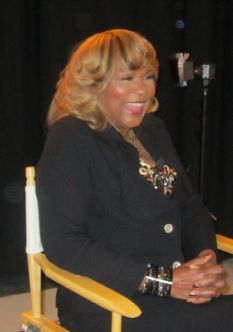 4. Evelyn Braxton (Braxton Family Values)
Evelyn is the mama-hen to five fame-minded daughters, most of which have semi-unfortunate names such as Tamar and Towanda. The Ashley loves Evelyn because, as the Braxton matriarch would say, "she don't play." She tells her daughters exactly what she's thinking. (Best line yet: ""You will not disrespect me and the next time you do it, I'ma slap the piss out of you.")
Despite her no-nonsense approach to mothering, Evelyn loves her daughters immensely and just wants the best for them all.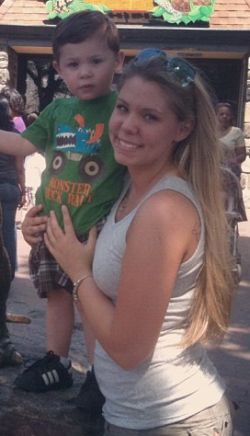 3. Kail Lowry (Teen Mom 2)
This girl had everything working against her: absentee parents, an unplanned pregnancy, a tumultuous relationship with her baby-daddy, yet has managed to overcome it all and become a successful college student and dedicated mother. While some may argue that a teen mother doesn't make for an excellent role model, The Ashley disagrees. Kail is the perfect example that you can overcome a bad situation through hard work and determination. Kail works, goes to school and takes care of baby Isaac without any support from her own parents– and she's only 20! Some of the other 'Teen Moms' could learn a thing or two from Kail.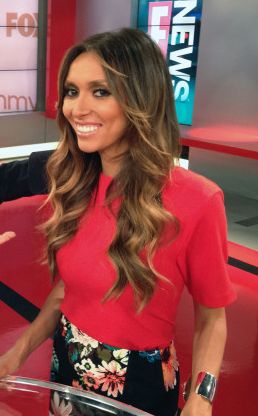 2. Giuliana Rancic (Giuliana & Bill)
I know I'm going to catch some flak for this one, since Giuliana isn't technically a mother…yet. However, the mommy-to-be has such an inspiring story that The Ashley couldn't help but include her. Her road to motherhood has been very hard: after suffering a miscarriage in 2010, Giuliana continued to try to get pregnant using IVF, only to discover during the process that she had breast cancer. After battling breast cancer in 2011, Guiliana and Bill recently revealed that they are finally pregnant (via a surrogate)!
She recently told E! News that she received a Mother's Day basket from her mother-in-law and told her, "No, no, no. I haven't changed any diapers yet!  I don't deserve this. I haven't had a baby throw up on me yet!" Love that!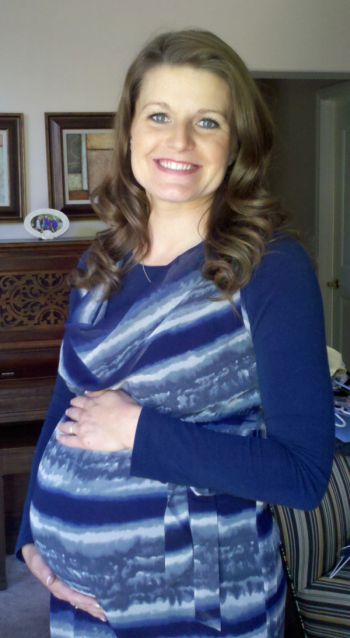 1. Robyn Brown (Sister Wives)
The Ashley chose Robin as her number one pick this year for several reasons. First, she came into a family that had been set in their ways for years, and basically became another mother to all of the kids in the family. (That's no easy task…have you seen how many kids these people have?!)
However, the real reason that The Ashley chose Robyn as her #1 Mom this year is that immediately after giving birth to her son, Solomon, last year, she offered to help her sister wife, Meri, have another baby. She asked Meri, who has struggled with infertility, if she wanted her to be her surrogate. Robyn showed such compassion for Meri, and even offered up her own body to help Meri's dream of having another baby come true. We don't know yet if Meri takes her up on her offer, but Robyn proved herself to be a true friend with her selfless offer.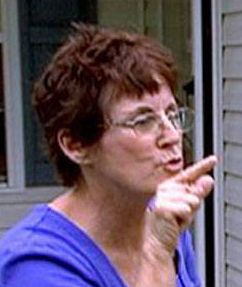 Honorable Mention: The Ashley just couldn't help herself. She had to add in her all-time favorite reality TV mom, Barbara Evans of Teen Mom 2. As the mother of the pot smokin', foul-mouthed Jenelle, Babs has had her share of tough times, but she always manages to make us laugh with her quick wit (such as buying her daughter Fix-a-Flat for her birthday) and her classic quotes ("High! High! Ya both high!") Babs stepped up to take care of her grandson when his mother could not, so for that, we salute ya, Babs!
Who do you think should have made this list? Leave a comment and tell The Ashley!