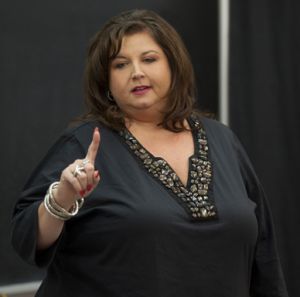 Remember the days when the Lifetime Network simply played crappy TV movies designed to make females cry and/or teach teenage girls the dangers of what can happen if you let a boy put his "thingy" in your "thingy?" (Who could forget this 1990s gem?! You know you watched this too!)
Unfortunately those days are long gone. Lifetime has moved its heartwarming TV movies to their own network, to make way for crappy reality TV shows. This fall, they plan to take their lineup of God-awful reality shows to a whole other level!
It was recently announced that Abby Lee Miller, the breakout star of the show Dance Moms, is getting her own reality show. (I'll pause here so we can mourn the death of all that is good and humane in the world.) Yes, kids, Abby is coming to your screens once again!
According to TV Guide Magazine, the new show will be called Abby's Ultimate Dance Competition. The 10-episode series will follow 13 dancers (12 girls and one boy) as they compete in challenges in order to win a scholarship to a ballet school and a $100,000 cash prize.
Abby, along with Robin Antin (the founder of The Pussycat Dolls) and Richard Jackson (who choreographed dances for Lady Gaga), will act as judges.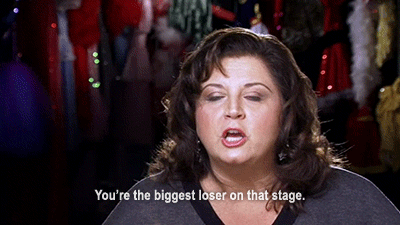 "There will be a parental element, as competitors are coached by his or her mother, who is charged with making key decisions (including costumes, music and choreography)," the article said. "One dancer is eliminated each week."
According to a press release from Lifetime, the show will feature "an intense on-stage competition and stakes between dancers and mothers increase throughout the season – culminating with a finale performance that assuredly will change the winning dancer's life forever."
Why do I see years and years of intense therapy ahead for the poor kids cast in this train wreck?
Will you be watching? This sounds so bad that The Ashley might have to tune in!