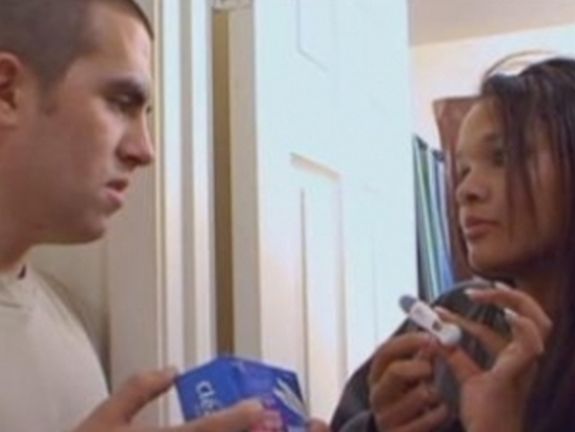 Although MTV has always claimed that its show 16 & Pregnant was designed to help prevent teenage pregnancy, it doesn't seem to be having much luck in keeping the stars of the show from getting pregnant again!
Three of the girls that have been featured on the show are currently pregnant again: Season 1's Ebony Rendon-Jackson, Season 2's Brooke Smitherman-Tarrant and Season 4's Kristina Head are all expecting a baby before next year!
They aren't the only ones; three other girls that have been featured on the show have also found themselves pregnant again.
Click here to read The Ashley's latest article for the Today Show's "Clicker" blog regarding this topic! Experts weigh in on if this show is doing more harm than good in preventing teen pregnancy!
(Photo: MTV)