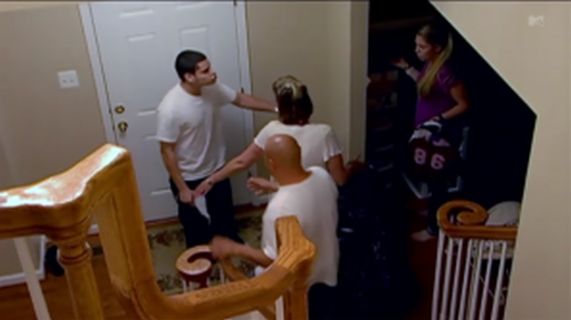 For just under $450,000, you can snag your very own piece of Teen Mom 2 memorabilia! The house that was featured on Kail Lowry's episode of 16 & Pregnant and was the setting for many poignant moments of 'Teen Mom 2' is up for sale!
The house, which is owned by Jo Rivera's parents, Janet and Eddie, is officially on the market, according to a post Janet made on her Facebook fan page. It boasts four bedrooms and four-and-a-half bathrooms, not to mention a bunch of 'Teen Mom 2' landmarks!
The photos featured on the realtor's website show all of the house's features, including the entryway that was the scene of a major blowout between Jo, Kail, Kail's mom, and Jo's parents during Season 1. You also get to see photos of the deck that Janet had many heart-to-hearts with Kail about her relationship with Jo!
The house is truly amazing. It features a workout room, a master suite with a jacuzzi tub and plenty of cool features we never got to see on 'Teen Mom 2!' Other than posting it on Janet's 'Teen Mom 2' fan page, the listing makes no reference to the house being the setting for the MTV show.
Click here to see all of the photos, but don't be all creepy and call up the realtor to try to get him to give you a tour of the house. That's just weird. Seriously, don't be that person.
(Photos: MTV)