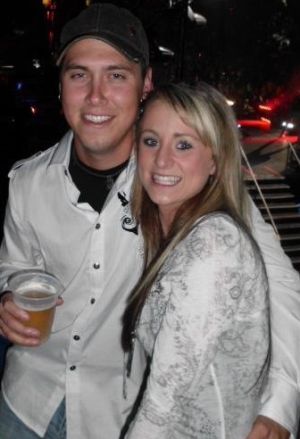 Leah Messer of MTV's Teen Mom 2 is once again expecting, she confirmed to Us Weekly today.
This will be her fourth (yes fourth) child; she gave birth to twin girls in December 2009, and miscarried earlier this year. In April, the 20-year-old MTV star married Jeremy Calvert, who we will likely meet when the show starts back up in November.
"Jeremy and I are excited to be adding a new addition to our family," Leah told Us.  "Being a teen mom was difficult, but I'm older and in a different place now — married to Jeremy and excited for our family to grow.
"Ali and Aleeah can't wait to meet their new brother or sister," she added. "We feel incredibly blessed and look forward to this next chapter in our lives."
The fourth season of 'Teen Mom 2' has completed filming, with the girls set to go to New York next week to tape the reunion special. (My guess is we can expect Leah's on-air pregnancy announcement to come at the Season 4 reunion. In other words, the baby will likely be born before we see this!)
The Ashley sends her congratulations to Leah and Jeremy. (She certainly is one Fertile Myrtle though, isn't she?)
(Photo: Twitter)