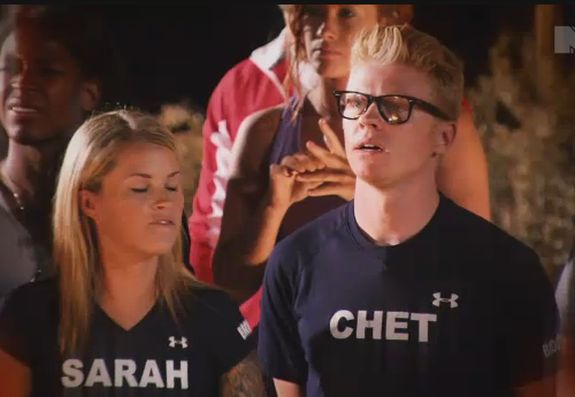 MTV's The Challenge has been one of The Ashley's guilty pleasures since it started airing way back in 1998. (The Ashley realizes that there may be a few of you reading this that weren't even alive in 1998. Excuse me while I go reapply my wrinkle cream.)
Anyway, through the years, The Ashley has always wondered a few things about the show: why is Abram still trying to make that 'Boy Meets World' Ryder Strong-esque haircut work? Is Paula contractually obligated to be on almost every season of this crappy show? (Luckily, they had mercy on us and made her sit this season out!)
However, the one thing that The Ashley has always wondered about the kids on 'The Challenge' is how the heck they are able to get so much time off of work to go on these challenges? What job could they possibly have that would allow them to take months off of work so they can party across Europe?
Anyway, The Ashley set out to investigate to see what these knuckleheads do for a living when they aren't battling it out on 'The Challenge.'
Surprisingly, she found that a lot of these kids not only have jobs but are also college educated, some from Ivy League colleges! Some of their off-camera jobs are pretty fitting, while others are very surprising! (Of course, there are quite a few 'Challengers' that list "MTV Talent" as their career. As you do.)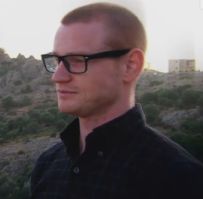 Wes Bergman
Wes is one of the most hated guys in 'Challenge' history, but he's also a college-educated businessman! When he's not brawling with his MTV cast mates, Wes is the lead investor for a company called BetaBlox, which helps entrepreneurs through the beginning stages of opening their businesses. Wes has a Bachelors degree in Entrepreneurial Management and Marketing from Arizona State University.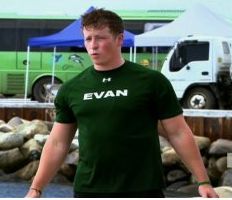 Evan Starkman
Known for his witty comebacks, frequent fights with his cast mates, and, of course, this little incident, Evan hardly seems like the kind of guy that would be working in corporate America, but that's exactly what he does. In addition to working in Canadian television, Evan also runs a marketing and advertising company called The Bait Shoppe. The even more shocking news is that Evans graduated from Cornell University, and holds a Masters degree in–get this–Conflict Resolution and Mediation.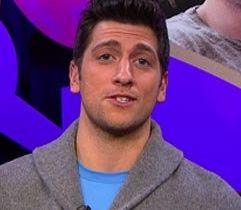 Kenny Santucci:
When he's not competing in 'Challenges,' Mr. Beautiful works as a certified personal trainer at Equinox gym in New York City. Kenny is also college-educated; he has a Bachelors degree from Montclair State University. In his spare time, Kenny runs a clothing company called "Suck Yeah." Click here to check it out.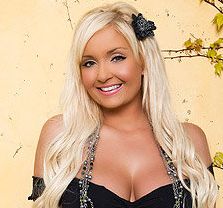 Shauvon Torres
Due to the fact that she's best known as the broad who busted one of her breast implants while competing on the 'Challenge,' it probably comes as no surprise that Shauvon works as a patient coordinator at a plastic surgeon's office. (It is surprising that she holds a Bachelor's Degree, though!)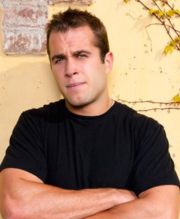 Brad Fiorenza:
Now the proud father of a little boy, (mom is fellow 'Challenge' cast member, Tori) Brad has taken a few years off from reality TV. He now works as an insurance agent for Farmer's Insurance. (Click here to see his work Facebook page, which also includes adorable photos of his son!) His wife Tori works as a recruiter for Abercrombie & Fitch.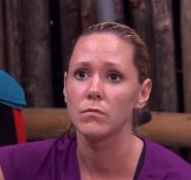 Paula Meronek
Paula's best known on the 'Challenges' for crying and being secretly in love with Dunbar, despite the fact that she insists she "hates" him. She's also known for her love of the alcoholic beverage, so it's no surprise that when she's not on the show, she serves as an "Independent Wine and Spirits Professional," according to her LinkedIn profile. (I'm pretty sure that's a fancy way of saying "bartender," but who knows.)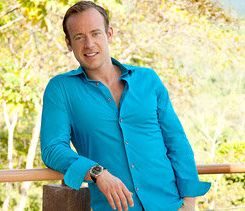 Tyler Duckworth:
Tyler may still be living off of the money he won when he and teammate Johnny "Bananas" took first place on "Rivals" in 2011, but he still works as a Fitness Service Manager at Elevation Fitness in Hollywood. At one time he was a personal trainer for the Boston Celtics.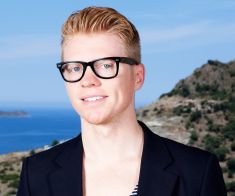 Chet Cannon
When he's not making snarky remarks about his 'Challenge' cast mates, Chet runs his own bowtie business called Chester Pink. Head on over to the company's website to fulfill all of your bowtie needs.
Here's a list of some of the other cast members' "real world" jobs:
Carley Johnson: Spray tan artist and bartender in Nebraska
Emily Schromm (of "Black Face" fame): Personal trainer
Camila Nakagawa: Co-founder of Clean Start, a body cleanse company
Laurel Stucky: Sales rep for Anheuser-Busch beer company
Landon Lueck: Dental equipment sales rep
Cara Maria Sorbello: Jewelry maker
Abram Boise: Bartender/rancher/builder
Sarah Rice: Artist and student
Katie Doyle: Office manager at a production company