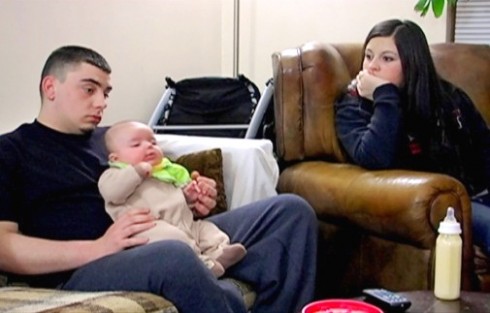 In the past week, two more girls from MTV's 16 & Pregnant have revealed that they have gotten pregnant again after appearing on the show. Danielle Cunningham of Season 3 took to her Facebook page a few days ago to share her big news with fans of the show.
"Yes, I'm almost four weeks [pregnant]" Danielle confirmed to The Ashley. She found out when she went to the doctor to go get birth control. (So much for that!) She is due at the beginning of July.
Jamie Alderman, the father of Danielle's first child, Jamie Jr., is the father of this baby, Danielle's mother, Casey, told The Ashley. Still, Casey is shocked to say the least.
"We have known but needed time to process it…I guess I cant change anything so I will be happy," she told The Ashley. (Click here to read more about Danielle's second pregnancy.)
In other "Girls From '16 & Pregnant' That Got Pregnant Again" news, Danielle's Season 3 cast mate, Jamie McKay announced her own big news last night.
After posting a sonogram of a baby with the caption "R.I.P Little Angel" on her Twitter account (which she later removed), Jamie revealed to fans that she recently had an abortion after getting pregnant again.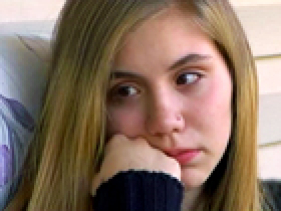 "I made a mistake and I can't take it back. I have had this in my heart and it has been very hard on me," she said on Twitter. "I was afraid to be judged by my family, my mother, even my dad. So I did it before they could find out. I should have looked into my options more but I didn't."
After getting quite a bit of criticism on Twitter, Jamie deleted the photo and told fans, "I keep the picture in HONOR of my child. I did not make that decision for nothing. I am focusing on school and Miah. That picture is a reminder to stay focused."
Jamie said she is now on birth control to prevent future pregnancies.
Anyway, for those of you playing at home, let's count how many girls from this show, which is supposed to be preventing teen pregnancy, have gotten knocked up again:
Season 1:
Ebony (Just gave birth to baby #2 in October, suffered miscarriage in 2011)
Season 2:
Brooke (Due very soon with baby #2)
Markai (Had an abortion)
Leah (Miscarried in January 2012, is currently pregnant with baby #3)
Season 3:
Jordan Ward (Gave birth to baby #2 in November 2011)
Kianna Randall (Claims she miscarried back in the fall of 2011)
Danielle Cunningham (Currently pregnant)
Jamie McKay (Had an abortion)
Season 4:
Kristina Head (Currently pregnant)
Several of the other '16 & Pregnant' girls have been rumored to have been pregnant again, but these are the only ones that were actually confirmed.