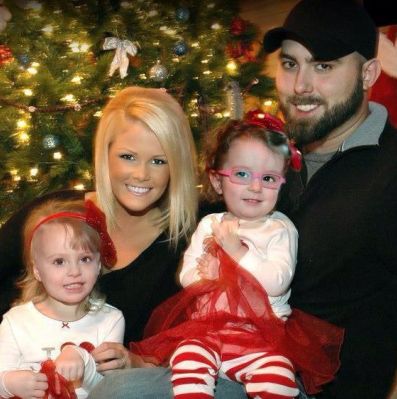 It's official– Corey Simms and his girlfriend of six months, Miranda Patterson, are engaged!
The Teen Mom 2 star and his new fiance, took family photos with Ali and Aleeah, Corey's daughters by Leah Messer, to celebrate their big announcement, and Corey's father, Jeff, excitedly announced the news on his Twitter account this afternoon.
Corey proposed by hanging a "Will You Marry Me?" ornament on the Christmas tree!
Miranda recently moved into Corey's Clendenin, West Virginia, house and by all accounts, seems to have won over the entire Simms clan, in addition to Corey's ex-wife Leah!
"Our children are so happy! They love their step dad and they love Miranda. Corey and I do a fantastic job," Leah tweeted recently.
Corey and Miranda have yet to officially announce their engagement on their social networking profiles (they haven't made their engagement "Facebook official" yet) but The Ashley sends a big congratulations over to them! (Good job snagging this one, Corey! She's super cute!)
Check out her engagement ring!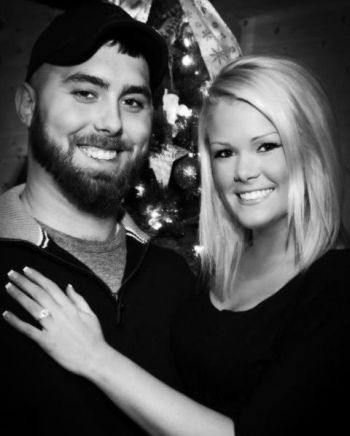 (Photo: Facebook)