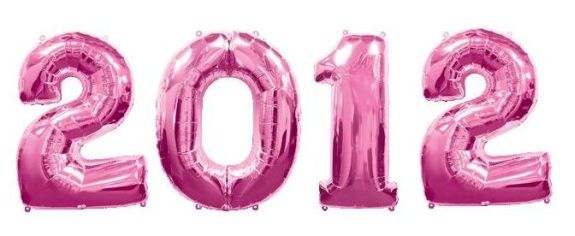 It's New Years Eve, which means you're probably getting ready to squeeze your ass into a slightly-too-tight dress that will make you look like a human disco ball, and getting ready to par-tay. Either that or you're planning on planting yourself in front of the TV and watching whatever crappy Lifetime movie-a-thon is scheduled for tonight. Either way, The Ashley wishes you all a happy new year!
The end of the year also means that it's time for The Ashley to post the results of her "Best of 2012 Reality TV" survey! Last week, she asked you to vote for the reality TV shows and stars that made you laugh, cry and wonder why you bother wasting your time watching this crap.
Here's how you voted!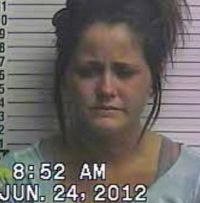 Biggest Reality TV Trainwreck of 2012: Jenelle Evans (Teen Mom 2)
The 'Teen Mom 2' star– who in 2012 had two engagements, a boob job, at least four arrests and a marriage– dominated this category. Jenelle can always be counted on to deliver drama, questionable behavior and, of course, dramatic Facebook and Twitter posts. She's certainly kept The Ashley on her toes this year.
Last year's "Trainwreck" winner, Amber Portwood, finished in a respectable second place this year.
Most Shocking Split of 2012: Emily Maynard & Jef Holm (The Bachelorette)
Emily and Jef seemed like a match made in heaven as they announced their engagement this summer. The Southern belle and the hip humanitarian seemed like the couple that would buck the odds and actually end up getting married, rather than end up as just another 'Bachelor' franchise failure. When rumors surfaced that Emily cheated on Jef, and that the relationship was already in trouble just months after the engagement, 'Bachelor' fans were shocked. When they announced that they were officially over, we were heartbroken!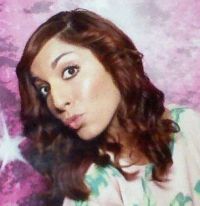 Most Annoying Reality Star of 2012: Farrah Abraham (Teen Mom)

Farrah whooped everyone in this category, beating out Deena from 'Jersey Shore,' Tyra from 'America's Next Top Model,' and Christina from 'The Voice' and garnering over 70% of the votes! From her try-too-hard product pitches and YouTube videos, to her strange Twitter posts and attacks on other celebrities, Farrah got up under all of our skin this year. Every time we saw her do an ugly-cry or open her mouth to spit out her trademark "Whatever, Michael" we all would just cringe a little.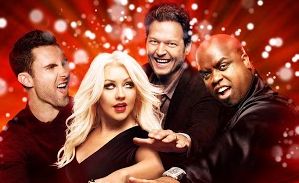 Favorite Talent Show of 2012: The Voice
'The Voice' has seemingly come out of nowhere to quickly become America's favorite singing talent extravaganza. This is the second year in a row that Roundup readers have voted for it as their favorite talent show! In the olden days, no show could touch the popularity of 'American Idol,' but unfortunately, those days are over. This year, 'Idol' finished in a flimsy fourth place for this award.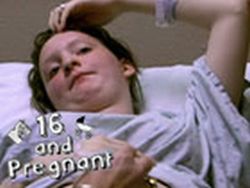 Show You're Embarrassed to Admit You Loved in 2012: 16 and Pregnant
For the second year in a row, Roundupers have come clean and admitted that they just can't get enough of the MTV cult favorite, '16 and Pregnant.' This year, we watched as 10 more teen girls squeezed a human being from their loins and struggled to take care of it, without the help of their lazy and horrible baby-daddies. It's still up in the air whether or not MTV will do a fifth season of the show, but it looks like if they do, The Ashley and all her readers will happily be tuning in!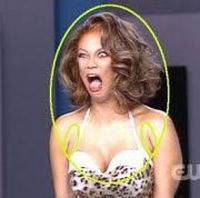 Show That Should Have Retired in 2012: America's Next Top Model
Although it was once The Ashley's favorite show, 'ANTM' has definitely gone downhill in the last, um, 20 or so seasons and has overstayed its welcome. With Tyra constantly talking about herself and her career, watching the show these days is a good way to upchuck your lunch. Even though she's desperately trying to breath new life into it (New judges! Male models!) this show should have died years ago.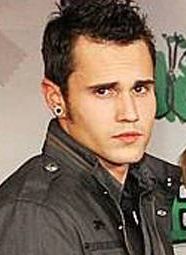 Hottest Reality TV Boy of 2012: Ryan Edwards (Teen Mom)
Ryan basically pulverized Sean Lowe of 'The Bachelor,' Vinnie of 'Jersey Shore' and Phillip Phillips of 'American Idol' in this category, securing almost half the votes! While The Ashley voted for Vinnie (of course), she has to admit that Ryan is certainly a good-looking fella! With his "I could care less" attitude and his constant yawning, what gal could resist Ryan?!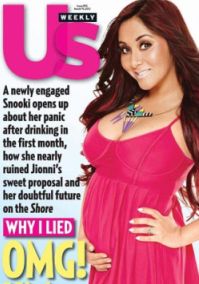 Most Shocking Reality TV Moment of 2012: Snooki Announces Her Pregnancy (Snooki & JWOWW)
For years, we watched as Snooki rolled around on the floor, drunk as a skunk, showing her hoo-ha to everyone at 'da club. So when she announced that she was pregnant and engaged during the first season of her 'Jersey Shore' spin-off, 'Snooki & JWOWW,' the world was definitely shocked. It was hard to picture how the wild 'Jersey Shore' party girl would do as a doting mother, but Snooki surprised us all!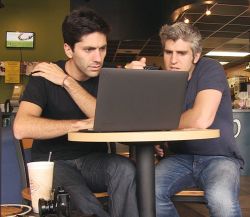 Favorite New Reality Show of 2012: Catfish
'Catfish,' a new MTV docu-series that follows people as they meet their longtime online loves, has taken the reality TV world by storm! The show, which has pulled in such great ratings that it's already been picked up for a second season, keeps us on the edge of our seats as we wait to see who the person on the other side of the computer really is. Each episode has had a surprise ending (It's a girl! It's a transgendered person! It's the girl's arch enemy!) and left us wanting more!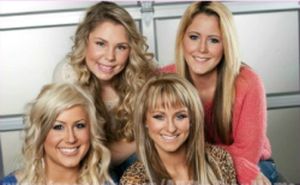 Overall Favorite Reality Show of 2012: Teen Mom/ Teen Mom 2
No matter what these girls do: get arrested, get married, get divorced, get in trouble for going to a Ke$ha concert instead of jail, we just can't stop watching them! The eight girls (and their babies) from the 'Teen Mom' franchise have kept us entertained all year long. Although we said goodbye to the original 'Teen Mom' girls this year, The Ashley is sure that we haven't seen the last of them! We can expect more seasons of 'Teen Mom 2,' as well as the brand-new series 'Teen Mom 3' in 2013!
Happy New Year, Roundupers! The Ashley wishes you a great night! Thank you for all of your support this year! -The Ashley