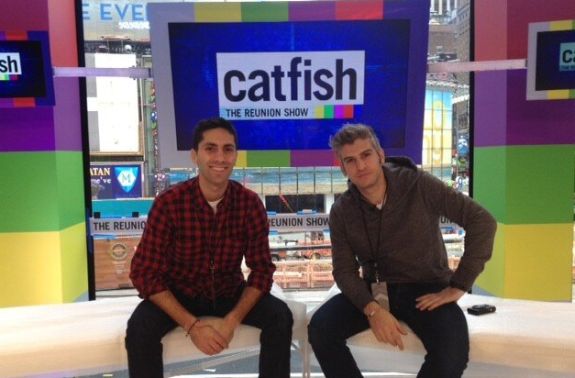 If you're anything like The Ashley, you're probably obsessed with the MTV show Catfish. The suspense, the Facebook sleuthing, getting to stare at the hot lil' dish, Max Joseph, that co-stars on the show with Nev Schulman, makes for an hour of TV fun each week! The only bad part about the show is that it always makes us wonder what happened to these people after the show?! (Those crappy little "one month later" updates just don't do the trick!)
Good news, kiddies! MTV is going to be doing a reunion show in which the Catfishers/Catfishees from Season 1 will get to update us on their lives today! In fact, the reunion show was taped on February 7 at the MTV Total Request Live Studios in New York City!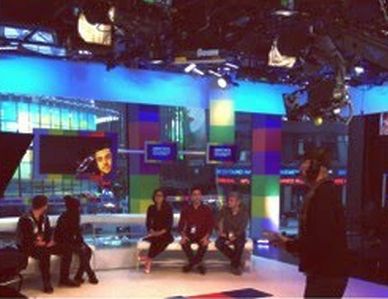 The Ashley can confirm that the following Season 1 cast members attended the reunion: Sunny Cross and Chelsea Browning from episode 1; Matt Lowe (from the Kim and Matt Episode), and Melissa Henderson (the girl who catfished Jarrod and pretended to be Abby), who Skyped into the reunion. No word on if we will get updates on any of the other Season 1 cast members.
The Reunion special will air on Monday, February 25 at 11 p.m.
Wanna see a super-awkward sneak peek of the reunion?!
If you are dying to get your 'Catfish' on and meet your longtime online love for the first time on national television, MTV is currently casting for Season 2. Click here to apply.
(Photos: Twitter, Instagram)