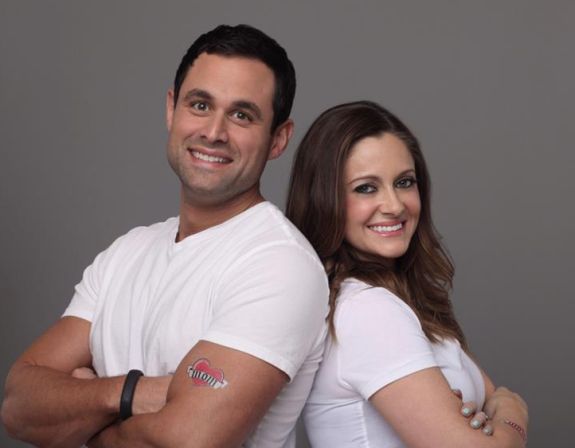 It's a girl for Jason and Molly Mesnick! The former Bachelor star and his wife (who he met on the show) welcomed baby Riley Anne on Thursday!
The couple currently holds the honor of being the only couple to ever get married after meeting on 'The Bachelor.' (Yes, Trista and Ryan Sutter, and Ashley Hebert and JP Rosenbaum have also married, but those relationships were the result of The Bachelorette.) Jason has a son, from a previous relationship, but Riley is Molly's first child.
"Thank you everyone for all of the well wishes! Riley is such a dream and couldn't be more perfect! We are so in love!" Molly tweeted earlier today.
Back in January, The Ashley had a nice chat with Molly about her pregnancy, in which Molly revealed that she and Jason did not find out if they were having a boy or a girl until she gave birth.
"It would be awesome to have a little girl so that I'm not outnumbered in the house!" Molly told The Ashley back in January.
Riley is the third child to be born thanks to 'The Bachelor' franchise. (See? It does have some purpose other than to keep us gals entertained on Monday nights!) Trista and Ryan have two children that can thank Chris Harrison, ABC and a whole bunch of roses for their existence!
Congrats to Jason and Molly!
(Photo: Facebook)