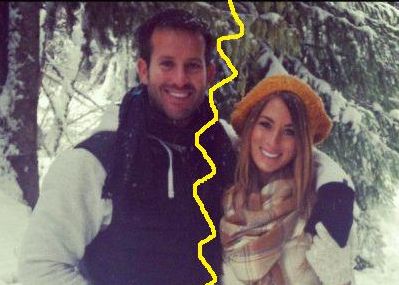 Say it ain't so! First ABC pulls Bachelor Pad from their schedule (and my sad life), and now The Ashley's all-time favorite couple from the series has broken up!
Tenley Molzahn (who started as Jake Pavelka's runner-up on The Bachelor) and Kiptyn Locke (who we met on Jillian Harris' season of The Bachelorette) went on the first season of 'Bachelor Pad' to win money, but ended up finding true love with one another. They began dating during filming in 2010 and seemed to be on the road to marriage until…
This morning the couple released a joint statement, via People magazine, letting the public know that they have gone their separate ways.
"With love and respect, we decided to take a break in January. We are both focused on philanthropic and personal growth at this time, wishing each other the best. Thank you for respecting our privacy."
Well, I don't know what all that means, but what I want to know is what happened?! These two seemed so perfect for each other! Every time a picture of them would circulate, it would remind The Ashley of a real-life Sleeping Beauty and Prince Charming.
Neither Tenley or Kiptyn have commented on the split on their social media accounts, but they both seem like class acts so I highly doubt we'll see any sort of Twitter brawl from them.
Is anyone else devastated by this?! Or do I just need a life? (Just FYI- you can check both answers.)