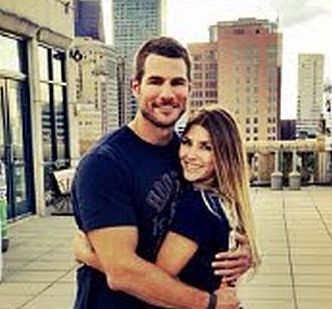 It looks like Brad Womack has once again looked to The Bachelor to help him find love! Don't worry kids—ABC isn't bringing ol' Womack back on the show for Round 3. It appears that Brad is currently covered in the love department!
Brad took a dip into the 'Bachelor' dating pool and is now seeing AshLee Fraizer, who made it to the Top 3 on Sean Lowe's recent season of 'The Bachelor.' AshLee posted photos to her Instagram of her and her new man at a baseball game in Houston. The couple was also seen together at the opening of a bar in Houston on March 31.
Brad has kept himself out of the spotlight since his very public break-up with Emily Maynard, who he chose on his second season of 'The Bachelor.' (Except for this slightly awkward interview he did last summer.)
In late February, Brad's sister-in-law, Prima Womack gave The Ashley an update on Brad.
"He's doing well and busy with the new bars. Still single!" she said, which means that his relationship with AshLee is only a month or so old.
Brad currently owns several bars in the Houston area, which is where AshLee is from. One of the reported reasons for his split with Emily was that she refused to relocate to Texas, so the fact that AshLee is already a Texas girl might bode well for their relationship!
If not, ABC can always throw him on 'The Bachelor' again!