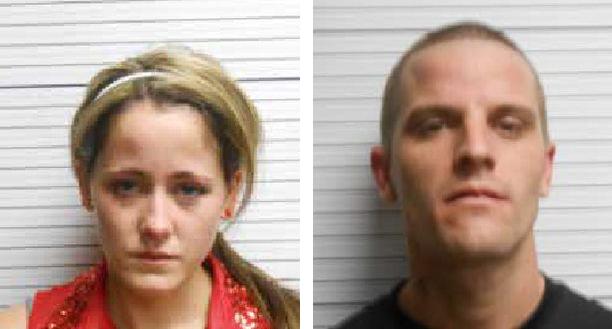 Teen Mom 2 star Jenelle Evans just posed for her NINTH mugshot in three years, and from the looks of it, she's not happy about it!
Jenelle, along with her trash-goblin husband Courtland Rogers returned to the Brunswick County Jail (or, as they like to call it, their "home away from home") earlier today. Jenelle, who just last night told a fan, "I'm doing great. Eating healthy. My weight is back to normal. I take Multivitamins daily and melatonin at night and I'm SOBER!" was arrested on five (!) charges.
Jenelle's charges are as follows: possession of heroin with intent to manufacture, sell, distribute; simple assault, simple possession of a schedule II controlled substance, possession of drug paraphernalia and non-payment of child support. (Poor Babsy hasn't been getting any money from Jenelle lately…looks like she won't be able to pay her "sewa bill!")
Anyway, from what The Ashley can gather from online records and police stuff, Jenelle and her creeptastic husband Courtland got into a fight around noon today. Police were called and when they arrived, they not only found the married couple feuding, but also a nice big heap 'o' heroin. (Um, everyone knows you're supposed to hide your heroin before you call the cops! Come on, Jenelle!)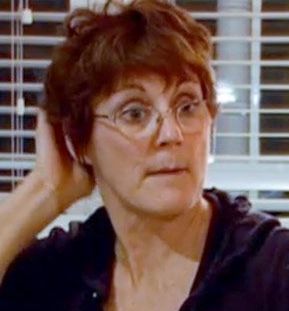 According to TMZ,  Jenelle was accused of hitting Courtland with a piece of furniture (as you do), as well as being in possession of the painkiller Percocet (which can make you high! high!) She also had a glass smoking bong and wrapping papers, which brought the paraphernalia charge.
While they were there, police also arrested Courtland for "assault on a female" and possession of heroin. He's being held on $10,000 bail, while Jenelle is being held on a $20260 bail. (Um…what's up with that random bail amount?!)
Ironically, Jenelle's former boo, Gary Head, is also currently sitting in a Brunswick County jail cell. He took a plea deal earlier this month for a Driving While Intoxicated charge. You might remember that Jenelle also filed "Assault on a Female" charges on Gary last summer.
I'm sure the Brunswick County sheriff's office had a nice "Welcome Back" party for Jenelle and her degenerate friends when they arrived this afternoon.
The Ashley will update when she hears more on this trainwreck!
UPDATE: The Ashley chatted it up with Jenelle's lawyer, Dustin Sullivan, after the news of the arrest broke. The poor guy had just won a case for another client and was about to leave the courthouse when a  bailiff that had heard about Jenelle's, um, incident, pulled him aside and told him be better plan on sticking around a little longer! He told her pretty interesting things! Click here to read what he said.