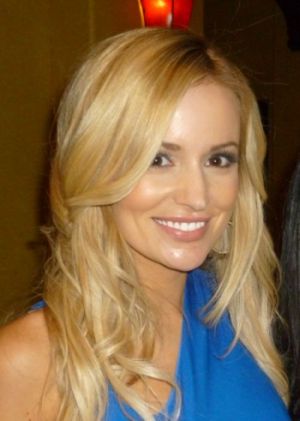 She's been engaged three times and taken two spins on the reality TV love merry-go-round, so it's no surprise that former Bachelorette star Emily Maynard isn't in any hurry to find herself another man.
"I really am so happy with where my life is right now," she recently told In Touch Weekly. "Everything in my life isn't revolving around finding a boyfriend."
And if that statement didn't help clear up the rumors that Emily might take another stab at finding love on 'The Bachelorette,' she offers this poignant remark:
"Even the word 'engagement' makes my skin crawl," Emily told In Touch. "It gives me anxiety now."
Two of her former fiances (the first, Ricky Hendrick, is the father of her daughter, Ricki, and passed away in a plane crash in 2004) have had some interesting things to say about Emily since their splits.
In 2012, her first made-for-TV fiance, Brad Womack, got ripped in the press after he made the mistake of telling a Texas news station that he "dodged a bullet" when his relationship with Emily didn't work out back in 2011. (He also called her, "One hell of a woman," which everyone knows is code for "bi-otch!") Brad has moved on to AshLee Fraizer, who finished third on Sean Lowe's season of The Bachelor, in case you were wondering.
Things appear to still be cordial between Emily and Jef Holm, the fiance she met during her time on 'The Bachelorette.'
"She's a great girl," Jef recently told WetPaint Entertainment. "It didn't work out with us, but she's a great girl…ultimately, we wanted different things."